If you know which full-time course you want to apply for, you can apply online directly from the course information page.
To make an application, simply select your campus and then complete the registration process by following the onscreen instructions.
Please note: If there are no campus links to apply online, please contact us for more information.
1. Search for the course you're hoping to study.
2. To make an application, click 'Apply Now' on any course leaflet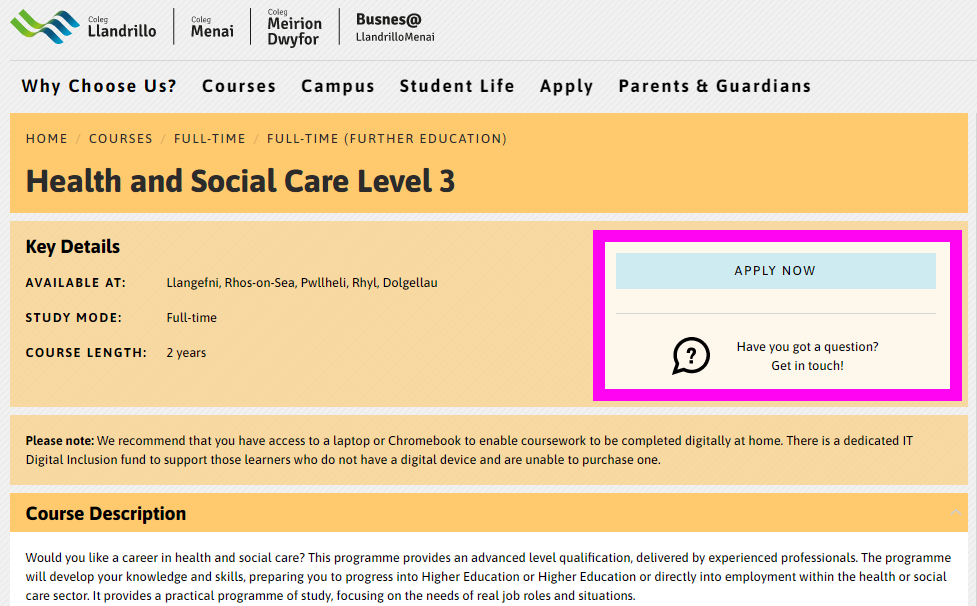 3. Choose the campus where you want to study at.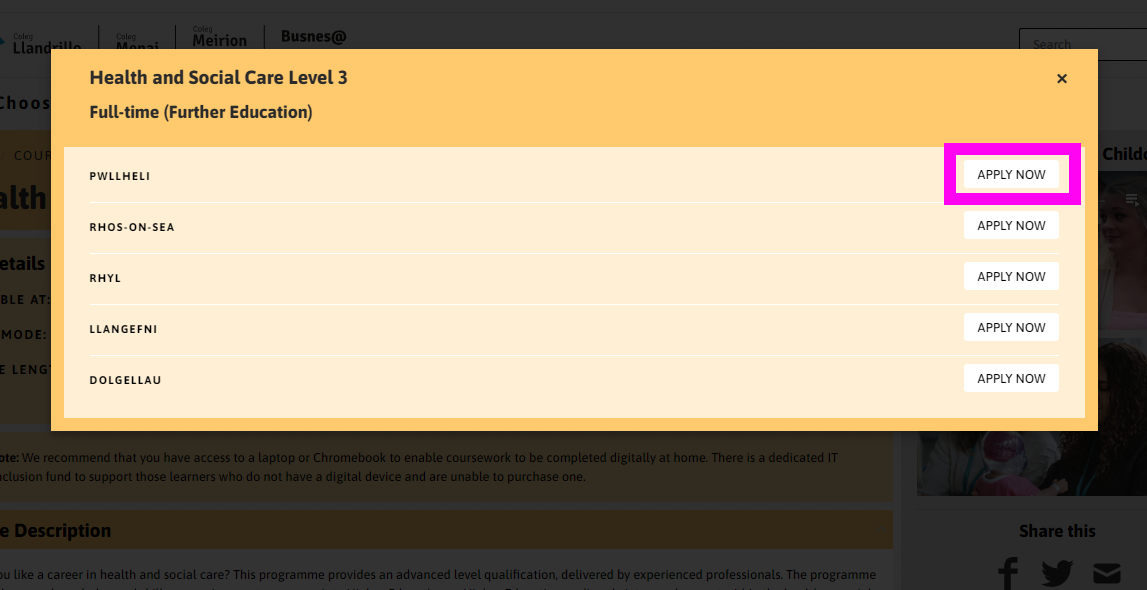 4. And then complete the application process.
Further Assistance
For further information or assistance, please contact us:
Phone: 01492 542 338
Email: generalenquiries@gllm.ac.uk