Degrees (Higher Education)
We offer an extensive range of university-level qualifications, including Foundation and Honours Degrees, validated by major Welsh and English universities. Many of our courses are vocational qualifications developed in consultation with employers, to equip you with the skills and knowledge that employers require and to make progression into employment easier.
Grŵp Llandrillo Menai offers university courses in over 30 subject areas.
Most of our degrees are validated and awarded by Bangor University.
The majority of the courses are delivered at the specialist university centre at the Rhos-on-Sea campus, or at our Bangor, Llangefni and Rhyl campuses. Some bilingual degrees are also available at Dolgellau.
Studying for a degree can be life-changing in many ways:
Better career and promotion opportunities
Greater earning potential
Increased knowledge and skills
Increased confidence
New friends
Types of degree:
Honours Degrees:
An Honours Degree has 360 Higher credits. In some subjects, the Honours Degree is studied full-time over three years. In others, a Foundation Degree is studied first and this can then be topped up to an Honours Degree with one or two years' further study.
Foundation Degrees:
As a general guide, a Foundation Degree has 240 Higher Education credits. Most Foundation Degrees require a student either to be working or to have a substantial work experience placement.
Unlike some undergraduate programmes, they're not just about theory. They provide you with the knowledge and skills that employers need, by combining theory with its application to the workplace. This will help you to enhance your employment opportunities and to prepare for more responsibility or promotion.
All of our Foundation Degrees have been developed with clear progression routes onto Honours Degrees at Grŵp Llandrillo Menai or at one of our partner institutions.
Higher National Certificate (HNC):
A Higher National Certificate (HNC) is a work-related university level qualification normally studied part-time for two years or full-time for a year. On completion, you could progress onto a Foundation degree.
Degree Apprenticeships:
Degree apprenticeships provide an alternative route to traditional higher education. They combine full-time work with part-time university study.
You can find out more about our range of degree apprenticeships here.

Quality Assurance
The Quality Assurance Agency for Higher Education (QAA) awarded the Grŵp a commended judgement in 2016 for 'the enhancement of student learning opportunities.' The Grŵp was one of only 4 out of 62 colleges across England and Wales who achieved the commended judgement.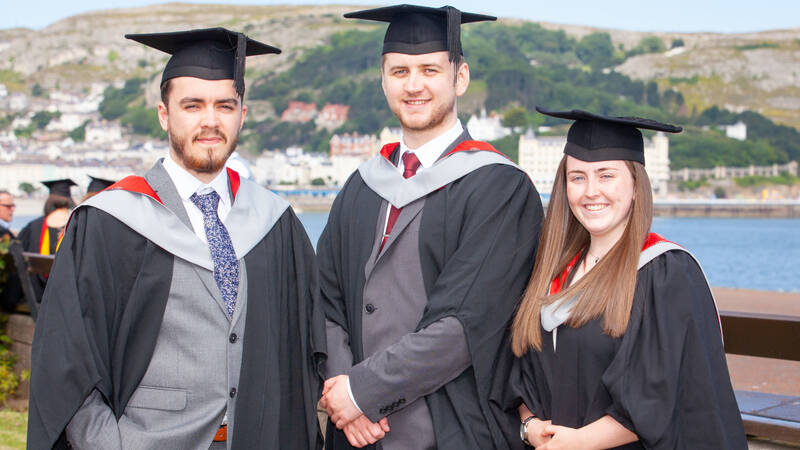 Satisfaction
In the National Student Survey 2021, 83% of our degree students voted that they were satisfied with the teaching on their course! What's more, Grŵp Llandrillo Menai is delighted with the highest overall satisfaction rating of all HE institutions in North Wales.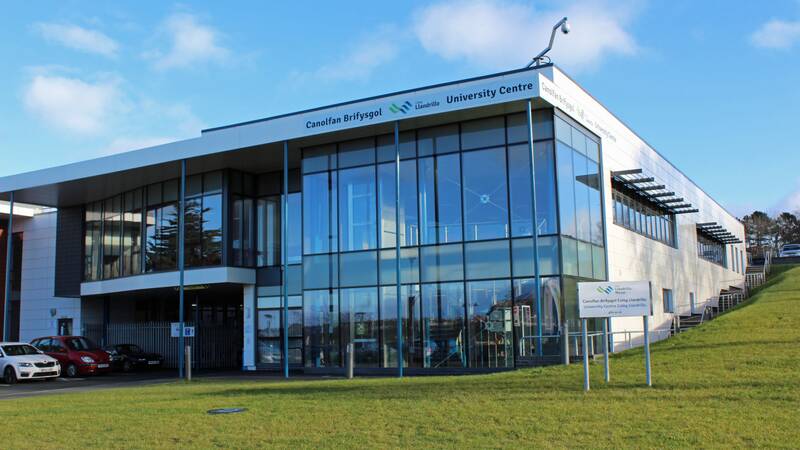 Local
Most of our degree courses are offered at the University Centre in Rhos-on-Sea, with some programmes also available at our Bangor, Llangefni, Rhyl and Dolgellau campuses. Our local provision means that you can study for a degree right here on your doorstep, without having to move away to university.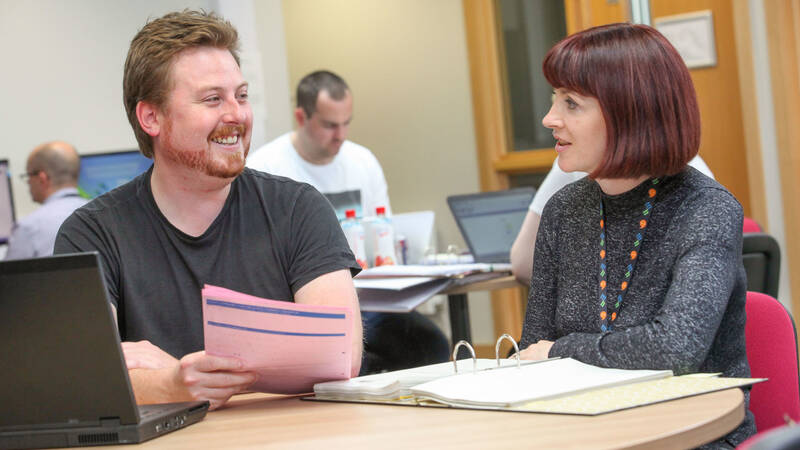 Flexible
We offer a range of full-time and part-time degrees, and often, our full-time courses are delivered over two days per week. This helps you fit your studies around your work and family commitments.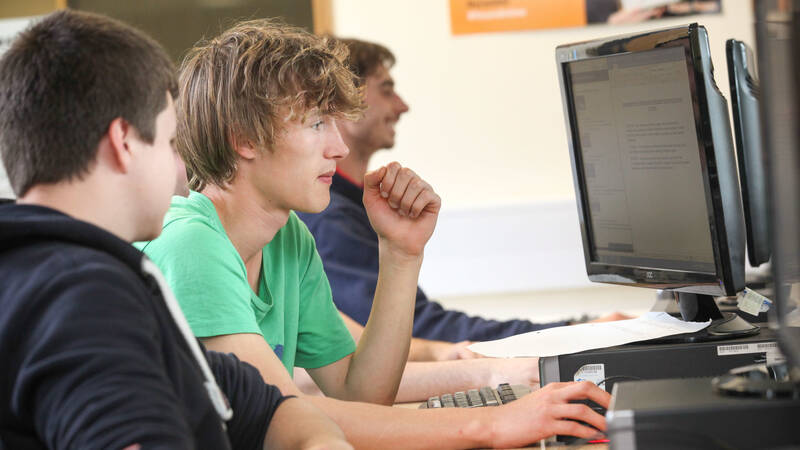 Affordable
If you live at home, you could save thousands of pounds as you won't have to pay the additional accommodation costs incurred by students who move away to study.

Supportive
Class sizes are small, so your tutors will have more time to dedicate to you. Our friendly staff in Learner Services can also provide you with support with CVs and interview techniques, and offer careers advice.