A Parent's Guide to College
Choosing to study at college means your child has access to a wide range of courses, specialist equipment and resources and dedicated lecturers who have professional experience in their field.
Across our colleges, there are hundreds of full and part-time courses on offer to suit all interests and abilities.
These include a wide range of vocational and academic subjects in more than 35 subject areas, and also apprenticeship and traineeship opportunities, making it easy for your child to find their perfect match.
At AS/A Level alone, applicants can choose from over 30 different subjects!
If your child is unsure about course or subject choices and would like to talk about options, then we have qualified advisors on every campus who provide information and guidance on our curriculum offer, careers options, support and financial information. Pop in and see us or contact us.
It's important to all of us that your child is on the right programme. Current students tell us that the advice and guidance, facilities, support from tutors, and the sense of achievement and independence they gain from studying with us, all add up to a fantastic college experience and an excellent learning opportunity.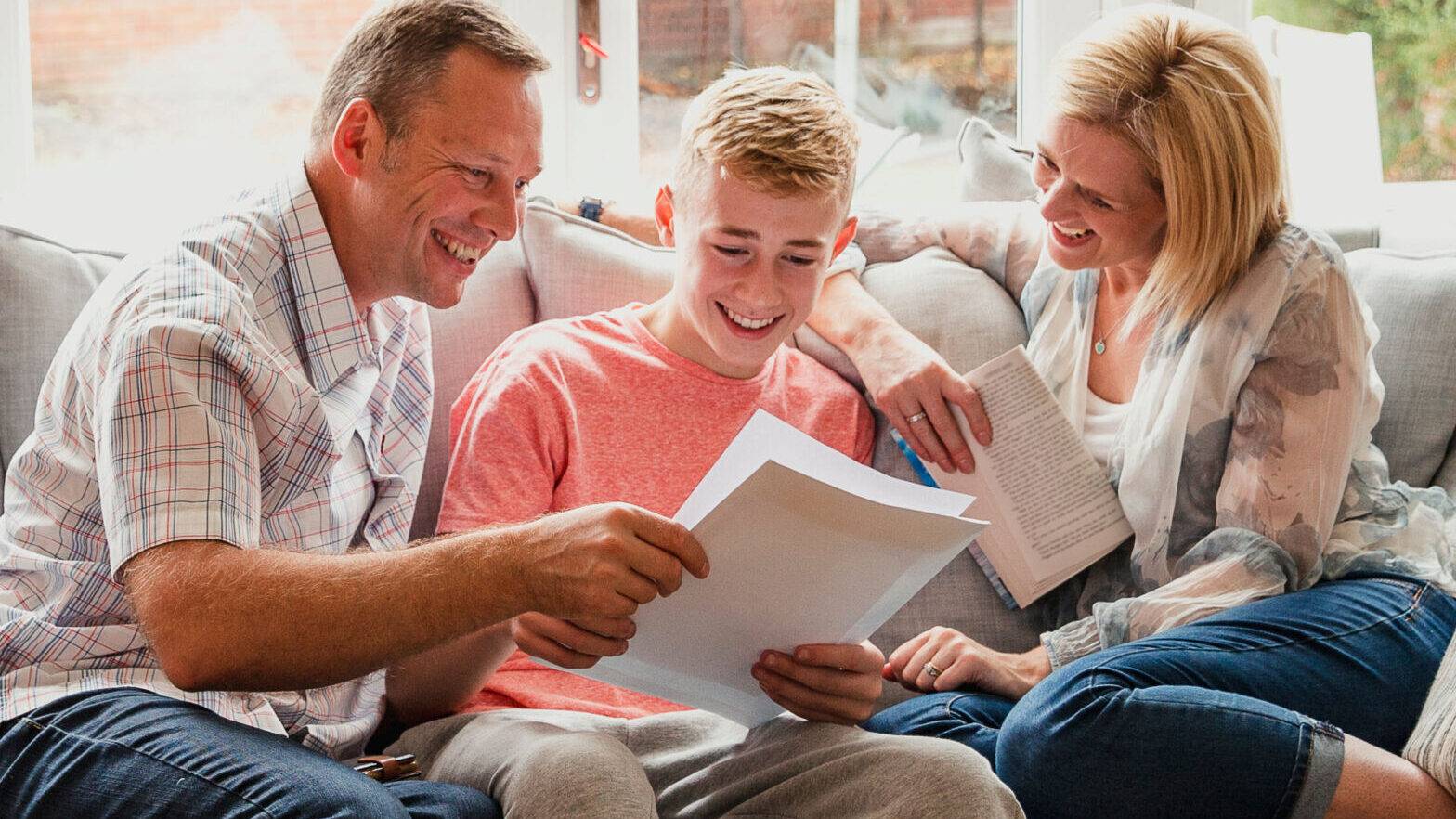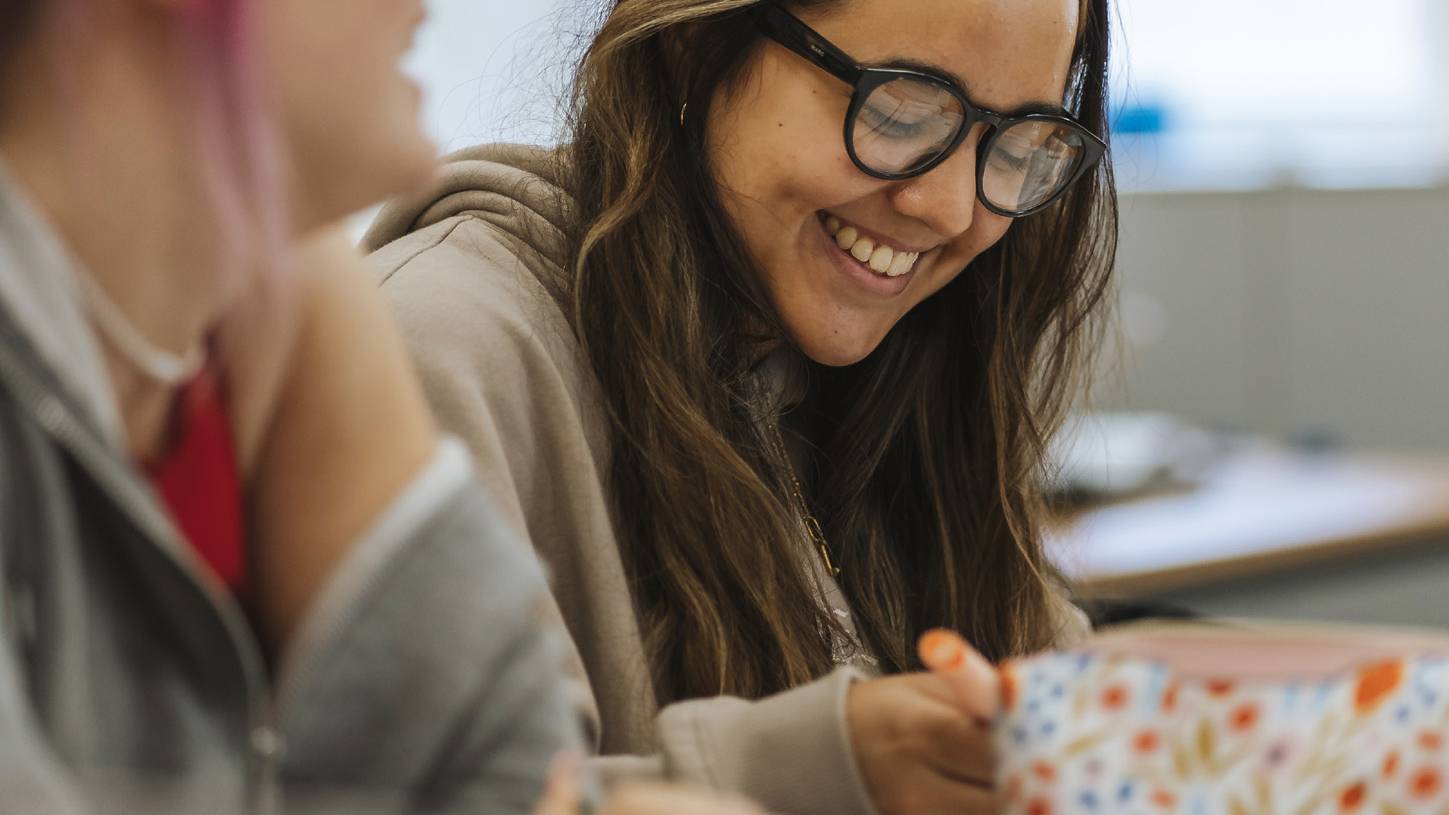 Outstanding Results
In 2023, our A Level subject area recorded an overall pass rate of 97.1% with students gaining places at Oxford and Manchester and other prestigious Russell Group universities.
What's more, at A Level, 22% of our students received the coveted A* and A grades.
95.1% of students achieved their BTEC qualifications in 2023.

Why Choose College?
Choosing to study at college means your child has access to a wide range of courses, specialist equipment and resources and dedicated lecturers who have professional experience in their field.
It's our aim to give every student the best chance of success and our excellent results support this.
All students have a dedicated personal tutor who oversees their whole programme and provides a communication link with parents during the academic year. You will have regular parents evenings, telephone contact and up-to-date information shared on our online student portal.
As there are clear links between attendance at college and success, parents are also notified via text message when their child is absent from college.
If your child plans to progress to university, their personal tutor will support them through UCAS (the Universities and Colleges Admissions Service) where extensive support and guidance is provided to help you child gain a place at their first choice university.
In addition, we have expert UCAS staff on site, along with experts in Higher Education funding who can help students with their applications, wherever they choose to study.
Students who are progressing internally on any of our vocational courses are fully supported with their next steps onto higher vocational levels, apprenticeships or into employment. The college has built an extensive network of employers and organisations that provide a number of opportunities for our students to apply for and progress into including, but not limited to, engineering, health and care, catering and hospitality, and construction.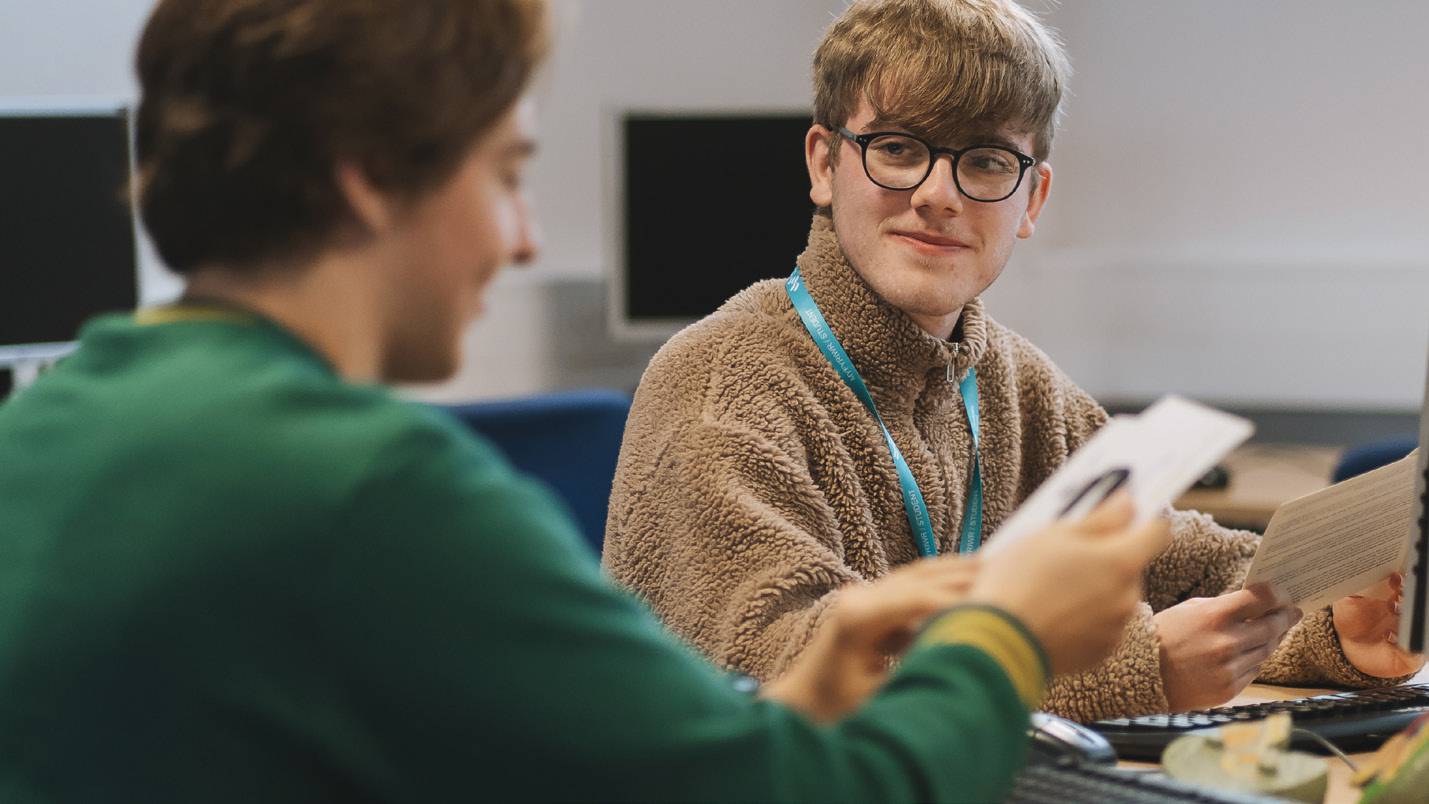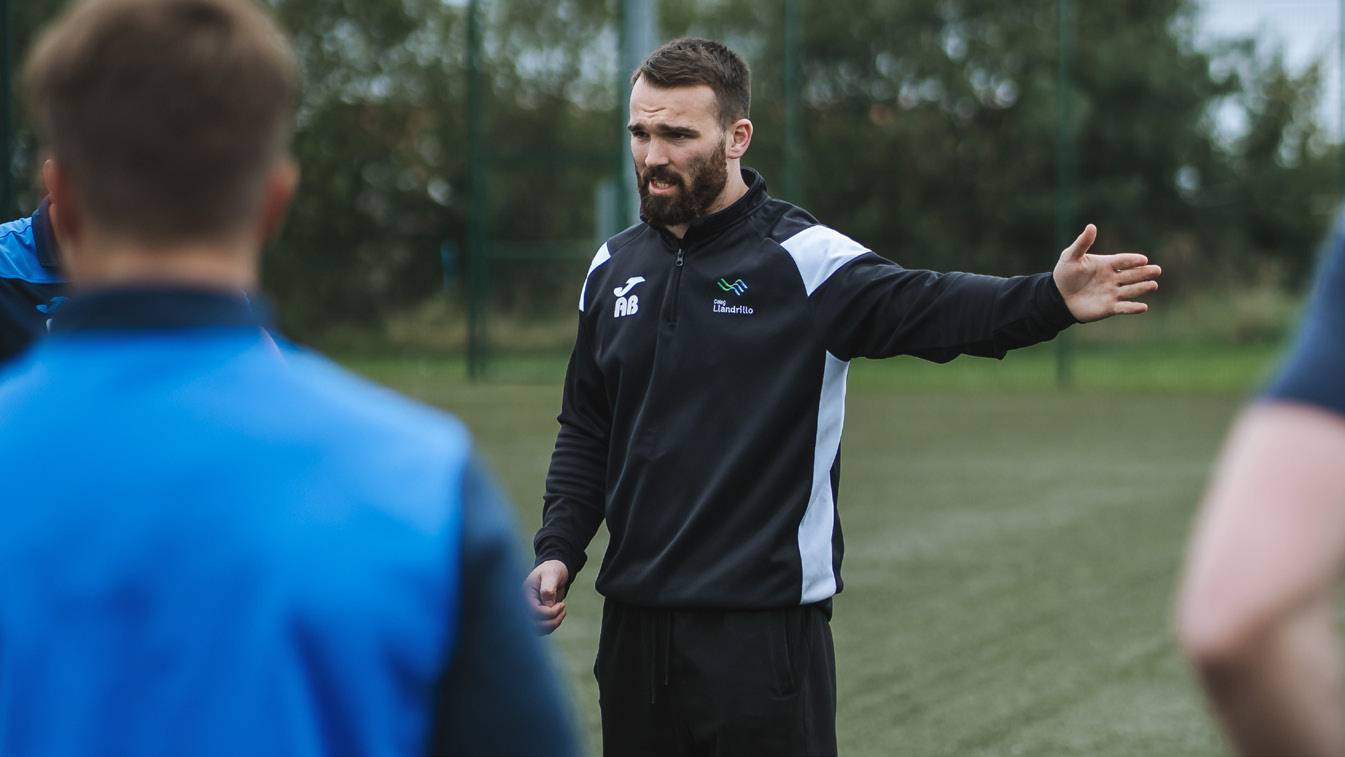 Enrichment Activities
We recognise that learning does not just take place in the classroom, and so we have an extensive enrichment programme covering key areas such as equality, environmental matters, staying safe, health and fitness and how to look after our mental health.
Activities take place throughout the year and are supported by our award-winning student union who work with us to help us to design the enrichment programme and encourage participation.
On every campus there are a number of facilities that offer your child a space to study,
re-charge or socialise.
These include libraries, cafés and wellbeing pods, not to mention a number of clubs and groups that always welcome new members.
Supportive Environment
We have a dedicated welfare and wellbeing team who work with learners to ensure they are safe, supported and well informed.
Our services for care, support and guidance are assessed as excellent by Estyn, the education and training inspectorate for Wales, commended by QAA, the quality assurance agency for Higher Education, and their
important work has also been recognised by NUS Wales.
We also have a dedicated Learning Support team who are here to support learners to achieve their potential.
The team provide a range of services including classroom support, access to our study centres that can help with assignments, and support with examinations. It's important that you let us know about any Additional Learning Needs so that we can plan the support together for a smooth transition.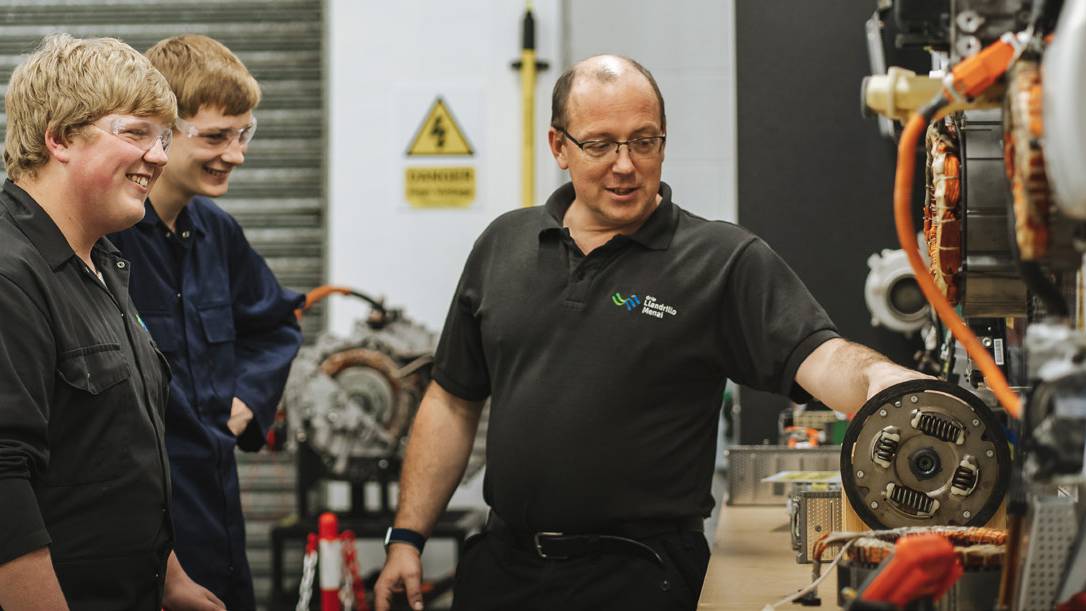 We understand that there are many different factors that can help your child progress in college.
Our Estyn-graded 'excellent' Learner Services teams are available every day, offering advice and guidance about a range of services, including: extra support with studies, financial matters, careers advice and welfare and wellbeing.
Facilities
Studying at one of our colleges, your child will benefit from state-of-the-art equipment and real-life working environments.
Our size and financial resources means that your child will have access to the best teaching and learning facilities in North Wales.
College Transport
The Grŵp has campuses across North Wales and provides a number of ways for students to get to and from their main site of study.
Find out more on our college transport page.
All students can buy a discounted weekly Arriva bus pass.
These can be bought directly on the bus showing a valid bus pass or student ID card, or they can bought termly or annually from the Arriva website on www.arrivabus.co.uk/students
Further discounts are available via the following link: mytravelpass.gov.wales/en
This gives students who are 21 years and under a further third off the cost of public bus transport costs.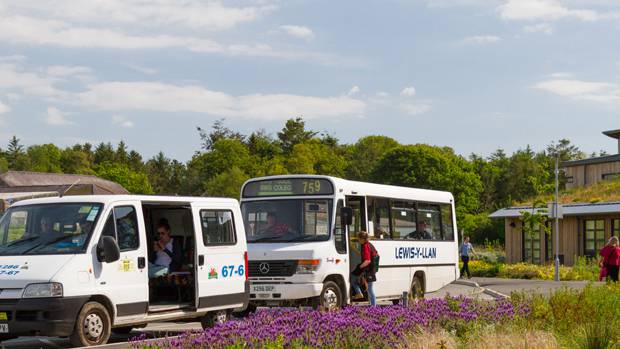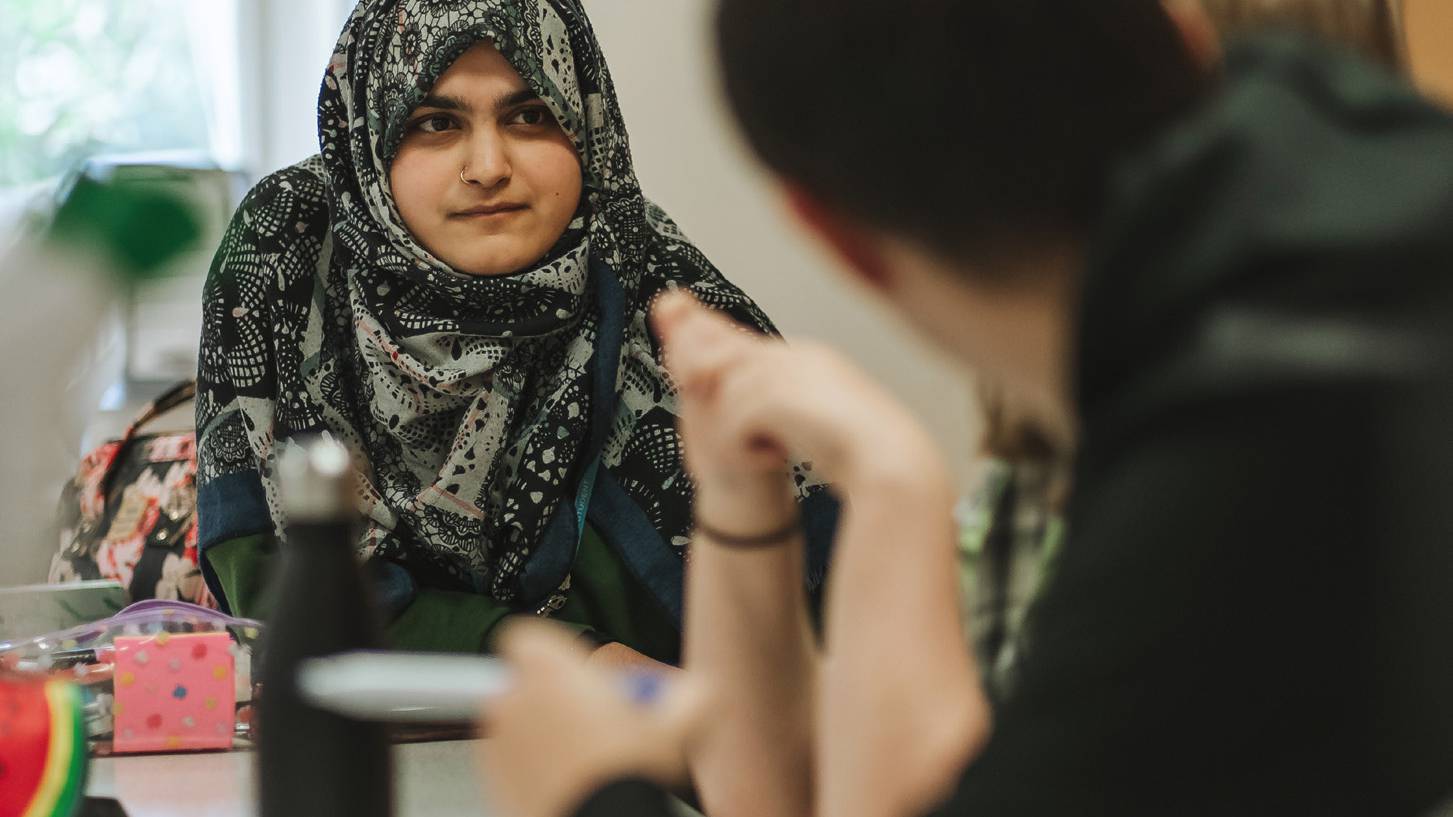 Any questions?
Our Learner Services Team are here to provide advice, information and guidance to your child and also to answer your questions as their parent/guardian. If you need any further information please do get in touch.
Coleg Llandrillo (Rhos-on-Sea, Rhyl and Abergele campuses)
Coleg Menai (Bangor, Llangefni and Parc Menai campuses)
Coleg Meirion-Dwyfor (Dolgellau and Pwllheli campuses)
Coleg Glynllifon Phone: 01286 830 261