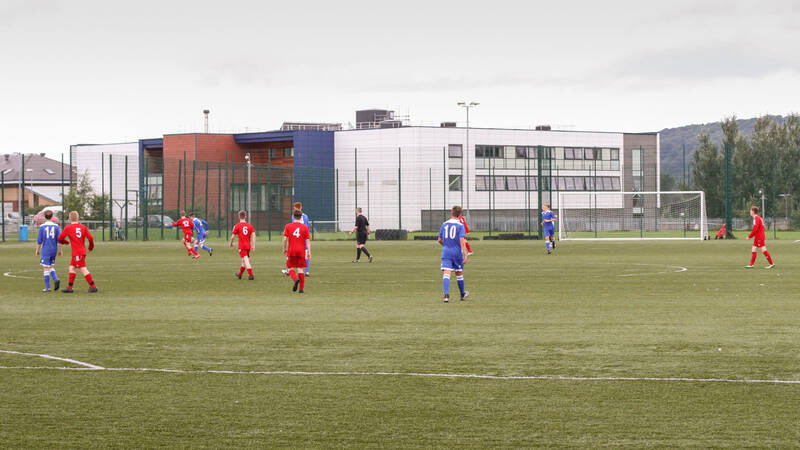 3rd Generation Football Pitch
This pitch uses third generation (3G) technology in artificial grass surfaces, which aims to mimic the performance and characteristics of natural grass as closely as possible. The playing surface is ideal for a range of sports, including rugby, football and lacrosse, and the pitch is floodlit, allowing play to continue in virtually all weather conditions, day and night.
The rubber crumb artificial turf meets the specific standards set out by both the Football Association and the Rugby Football Union and helps to prevent injury. It gives access to all-weather facilities equal to top sports universities such as Loughborough, Leeds and Cardiff.
First Class Fitness Suite
First Class Fitness is a fully-equipped modern commercial gym suite with air conditioning. The gym offers users the opportunity to build muscle, tone up and get fit through the use of resistance machinery in the form of both fixed and free weights, cardiovascular machines such as treadmills, rowing machines and cross trainers and an aerobic area that is ideal for body-weight training and aerobic exercise.

Gym costs

The cost for annual term-time-only Gym membership is £40 per annum. Alternatively, you can purchase Gold membership for £100 per annum, which, in addition to daytime access, also entitles you to evening and weekend access throughout the year.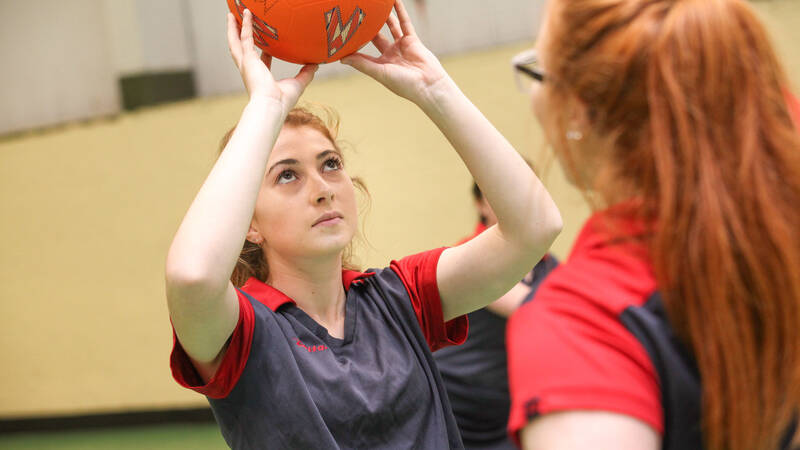 Large Sports Hall
The hall is the largest in the area, with room for five badminton courts. The hall is available for hire for sports such as basketball, football badminton, handball and volleyball and has been hired for one off events such as boxing, computer fairs and gymnastics competition. Equipment and accessories can also be hired from reception.
Balcony
The Balcony offers a multi-use area with cricket nets, martial arts mats and fitness circuit equipment. Home to some of the classes run in the facilities, the Balcony offers a versatile environment available for one-off and block bookings.
The Studio
The studio is the perfect place for dance and fitness classes. With a sprung floor, air conditioning and floor-to-ceiling mirrors the studio provides a vibrant environment and is home to classes run in Pilates, Zumba and spinning to name a few.
Squash Court
The Institute also has a modern glass-backed squash court.