Former student Nick sculpts celebrated surgeon on BBC Show Extraordinary Portraits
Former Coleg Menai student Nick Elphick brought tears to the eyes of an acclaimed inner-city trauma surgeon when he sculpted him for TV show Extraordinary Portraits.
Nick was the first sculptor to be selected for the BBC programme, presented by comedian, musician and art lover Bill Bailey.
Series three of the show saw some of the UK's top artists tasked with creating portraits of doctors, nurses, paramedics and other health care workers, to celebrate the 75th anniversary of the NHS.
Llandudno man Nick was paired with south London surgeon Dr Martin Griffiths, who treats on average two stabbings a day and two shootings a week, and was awarded a CBE in 2021 for his work to reduce violence.
Nick - who discovered his talent for sculpting while studying the Art Foundation course at Coleg Menai - immersed himself in his work for six weeks to create an incredible likeness of his subject.
"I fell in love with Martin," said Nick. "He's just an amazing person and I really connected with him. But everything just went perfectly - it was like a gift."
Nick regularly appears on TV show Salvage Hunters, so he already knew the pressures of working to a tight production schedule.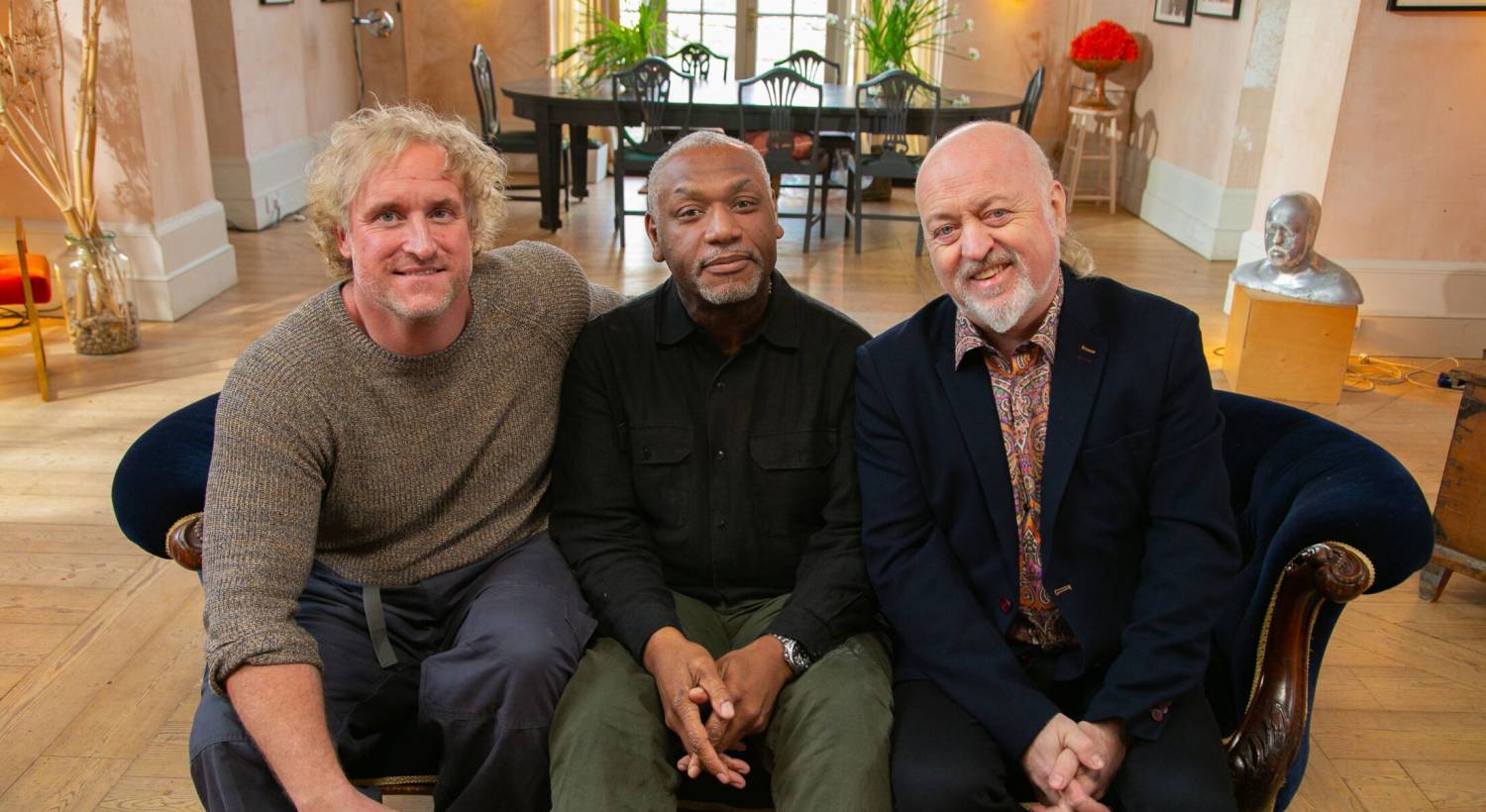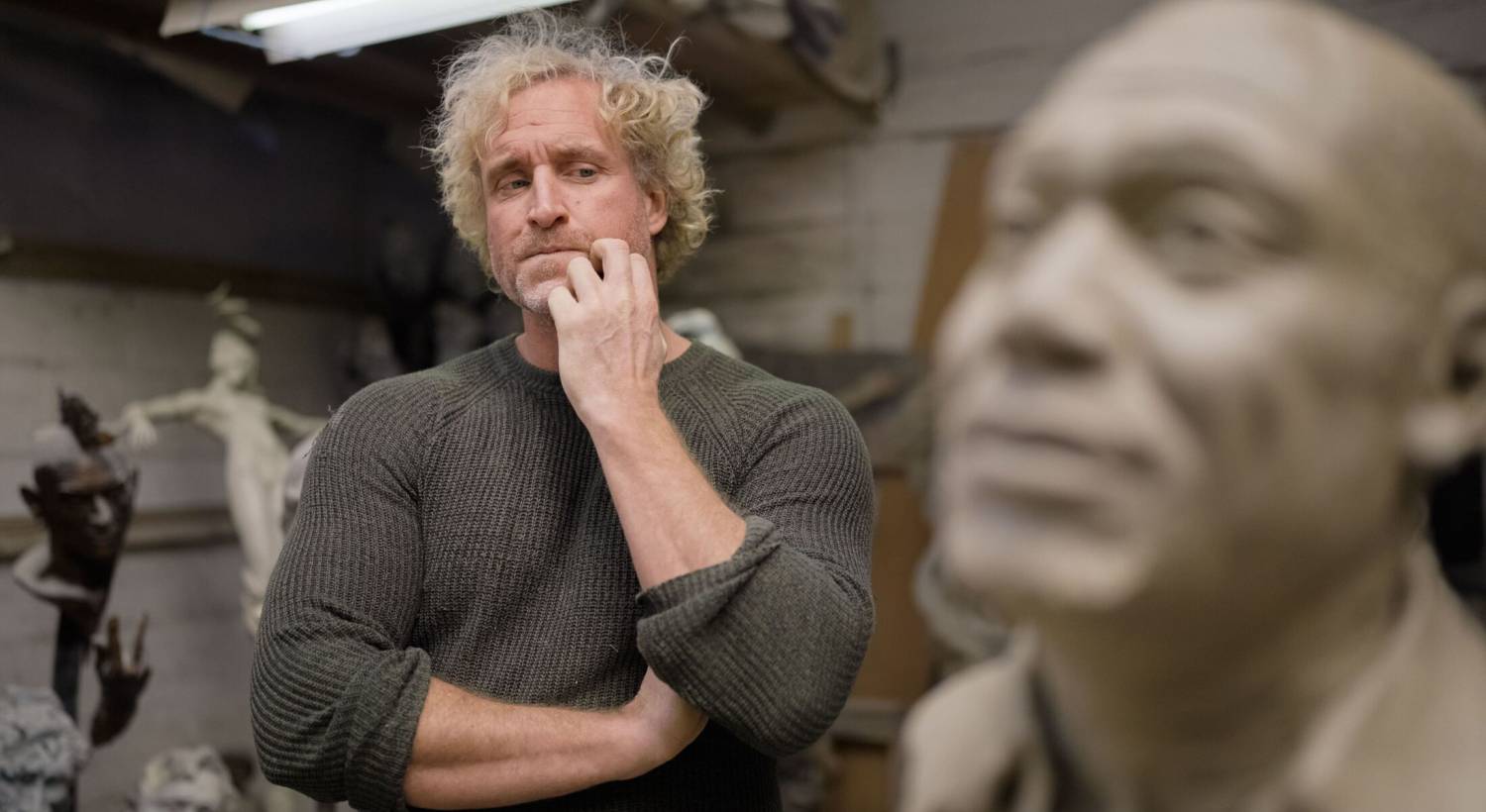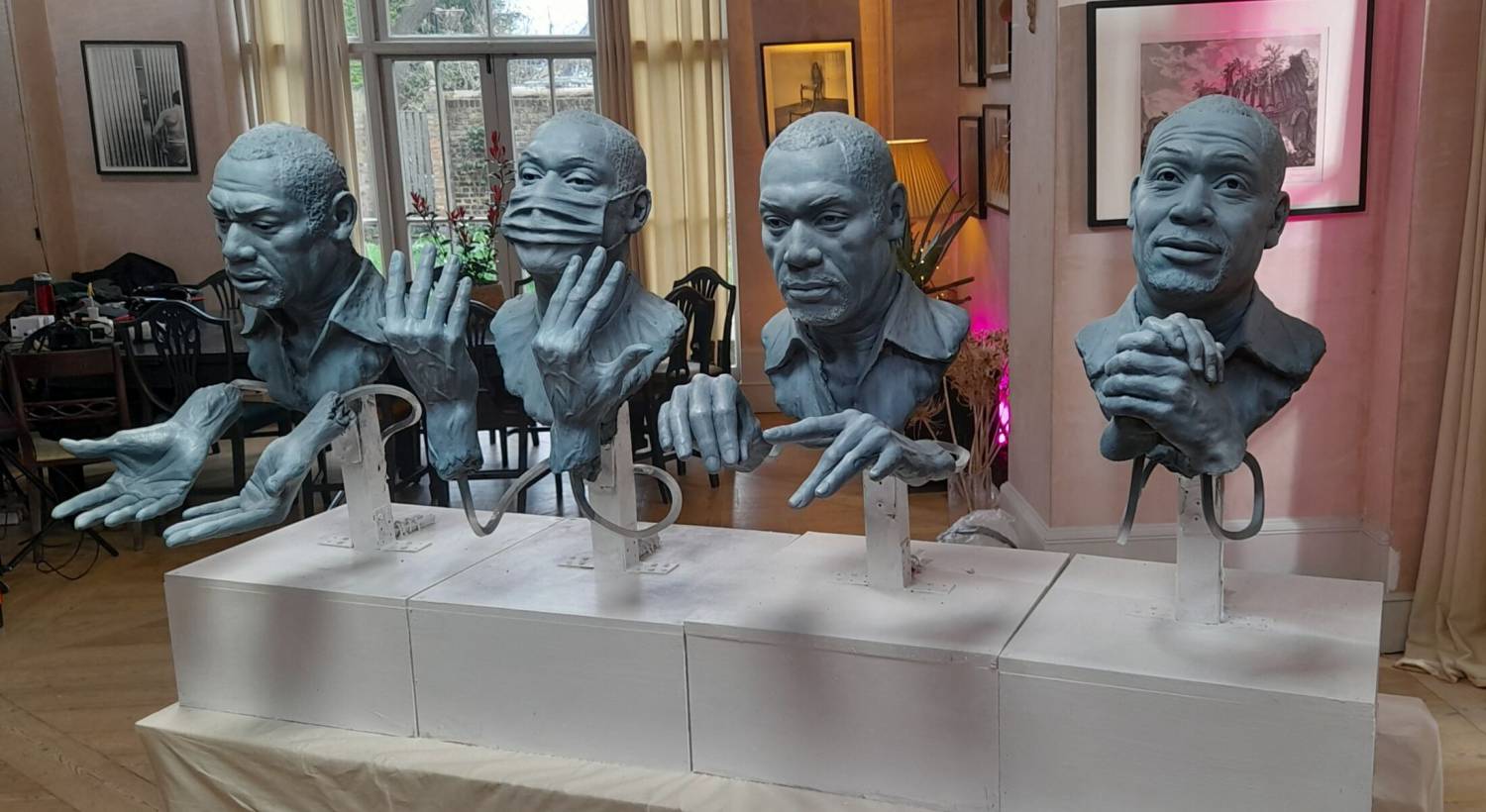 However, he took on the task of creating not one but four portraits - as well as making a sculpture from expanding foam to represent the chaos in which Martin often has to work on his trauma ward.
Nick said: "I didn't know if it was going to work. I wanted to feel something of what Martin goes through, working 12, 15-hour shifts, and I wanted that chaos that he has to work with every day."
It was all worth all the sweat when Nick saw the emotional reaction of Martin, his family and friends as the finished piece was unveiled.
"Being there and feeling the emotions was amazing," said Nick. "I was genuinely nervous. I didn't know what they'd think of the expanding foam sculpture that was meant to convey the chaotic nature of Martin's job when he's fixing these shattered lives.
There are still a limited number of places available for this year's Art and Design Foundation course at Coleg Menai in Bangor. For more information, including how to apply, click here.
"He makes the NHS what it is, and it was about celebrating the NHS and the heroes that work within it."
Nick also connected with presenter Bill Bailey - so much that producers often had to tell them to stop chatting so they could carry on filming.
"We would just chat for ages," he said. "I got on really well with him. He's an artist and a musician and I love music so we had lots to talk about, and the producers kept telling us we needed to get on with it!"
Nick says his passion for sculpture was fuelled during a trip to Prague as part of his studies with Coleg Menai.
"It was an amazing course, it changed my life," he said. "It was more important to me than doing my degree, because you don't get taught the technical skills in a degree. We did modules in photography, painting, sculpture, so you got a chance to try everything.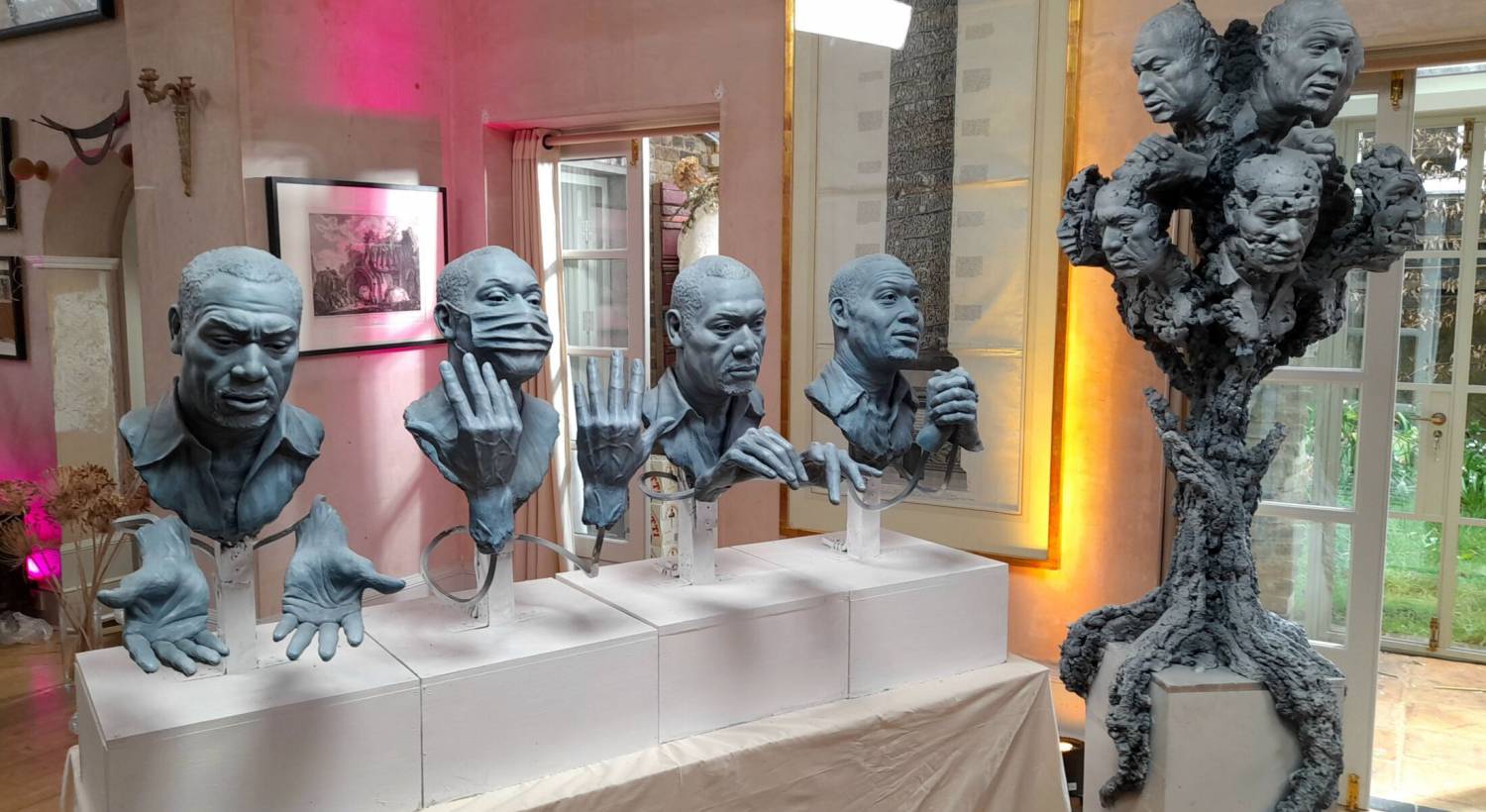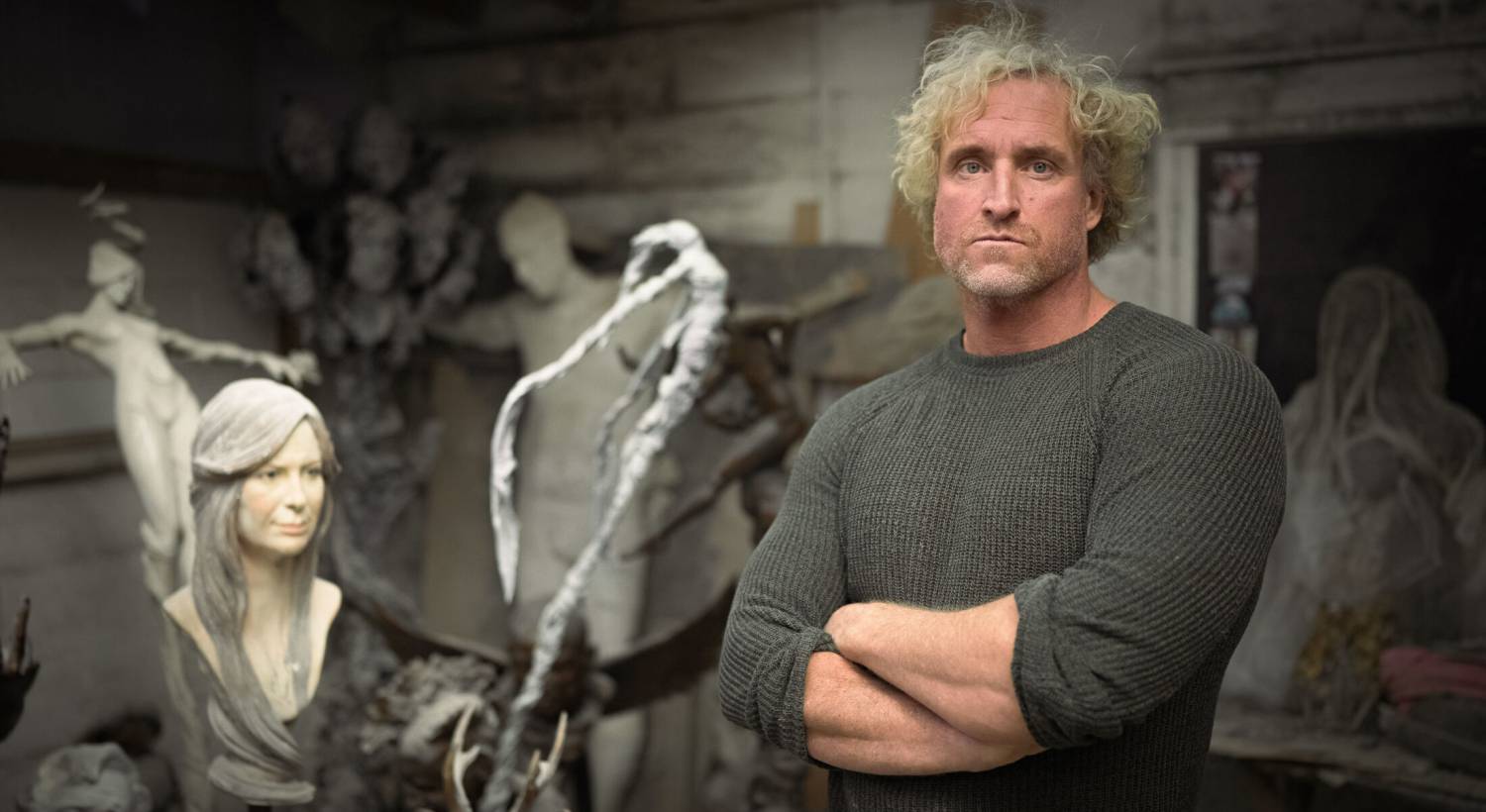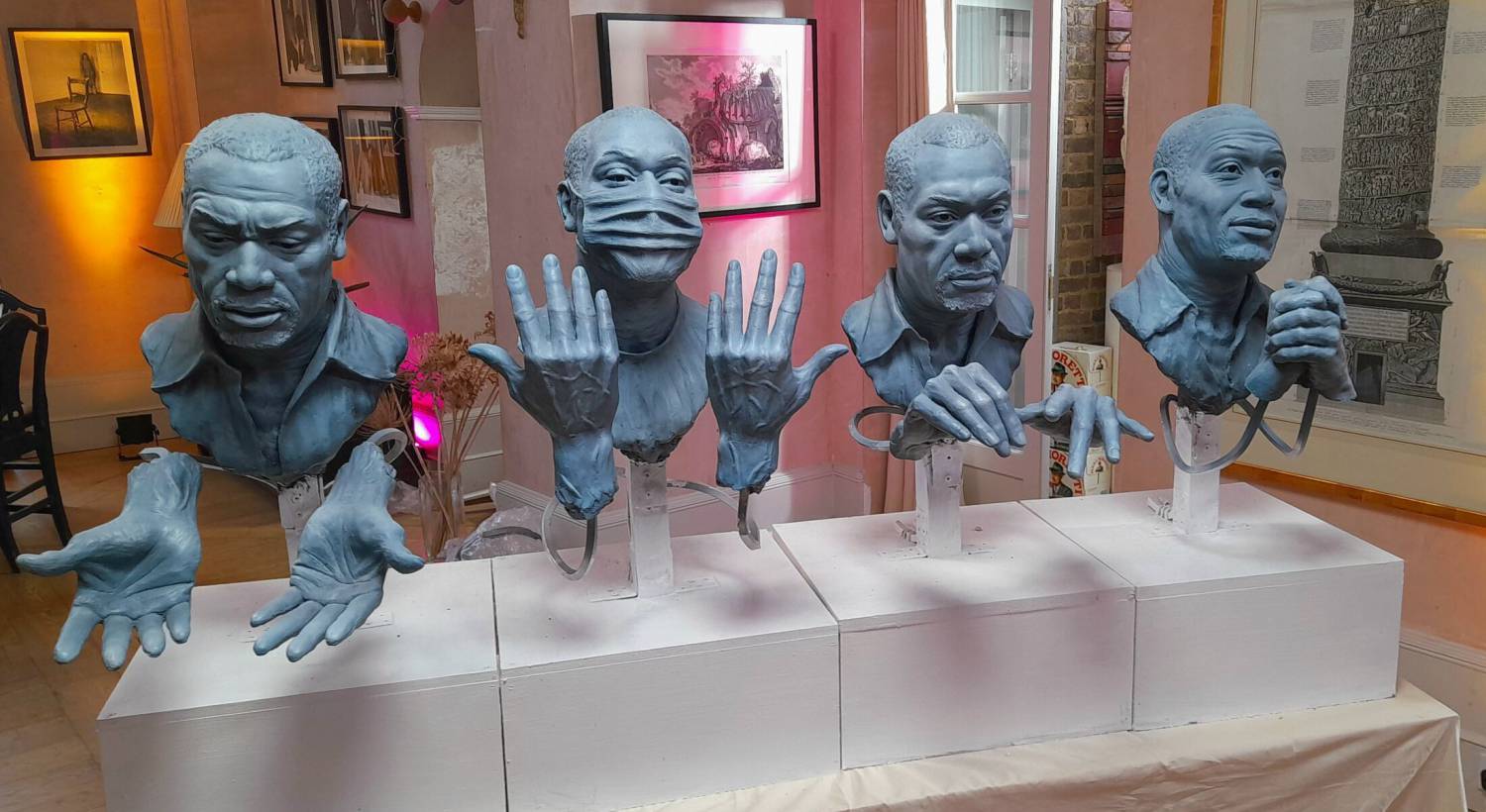 "I wanted to be an artist but I'd never really looked at sculpting. I was going to be a fine art painter - but I saw these sculptures in Prague and I was blown away by them."
Nick started sculpting when he returned home from the Prague trip, and found he had a talent for it which was encouraged by his lecturers.
He said: "The lecturers pushed and pushed you. You had to make something every night and show it the next day - it gave me my work ethic."
One of Nick's lecturers was Owein Prendergast, who still teaches at Coleg Menai today.
Owein remembers Nick well, saying: "As soon as Nick was given a piece of clay it was clear that he had natural ability as a sculptor, and a fantastic sense of structure and form. From that moment on we encouraged him to work three-dimensionally.
"One memorable occasion was when we took a team of students to the arctic circle to compete in an international ice sculpting competition.
"Nick was given the responsibility of carving a life-sized figure, Branwen, from The Mabinogion. He did a phenomenal job, and was just as capable when carving the ice as when using clay back in the studio."
Nick is on the lookout for opportunities to exhibit his sculptures of Martin. To get in touch with Nick or to see more of his work, visit nickelphicksculpture.co.uk or follow him on Instagram @nickelphicksculpture

Extraordinary portraits is available to watch on BBC iPlayer
Pictures: BBC/Chatterbox

Pagination