Danny and Brody help La Liga-sponsored Llanfairpwll to 5-0 win
Coleg Menai students Danny Connolly and Brody White are part of the Clwb Pêl-Droed Llanfairpwll squad who won 5-0 in their first game since announcing a groundbreaking partnership with La Liga.
Llanfairpwll announced last week they would be wearing La Liga's new logo on the front of their shirt for the 2023/24 season.
On Saturday, the Anglesey club played their first game in the double 'L' branding of Spain's top division - one of the most popular leagues on the planet in which Lionel Messi and Cristiano Ronaldo plied their trade.
They gave a performance that La Liga stars Jude Bellingham, Robert Lewandowski and Vinicius Junior would have been proud of, thumping five past Holyhead Town at Maes Eilian to get the club's new partnership off to the best possible start.
Among the Llanfairpwll players were striker Danny Connolly and midfielder Brody White, who are both studying at Coleg Menai.

Danny is also assistant manager of Llanfairpwll - full name Llanfair­pwllgwyngyll­gogery­chwyrn­drobwll­llan­tysilio­gogo­goch - who play in the fifth tier of Welsh football.
He said he and his team-mates were inspired by wearing the La Liga logo, although he admitted the club thought it was a prank when La Liga first got in touch to suggest a partnership between "the two biggest names in football".
"It's an honour to wear the shirt with such a big partnership," said Danny, who is studying Level 3 electrical installation as part of his employment with Pentraeth Fire and Security. "It was a fantastic win on Saturday. We dominated from start to finish, and all the lads put in 110% effort.
"Obviously with the partnership we've got now, there's going to be a lot more pressure on our shoulders to win games, and we drove up expectations even more on Saturday.
"We had a message from La Liga in the summer saying they're bringing out a new logo with the double 'L', asking if we want to be in a partnership with them because of the number of 'L's we have in our name.
"We thought it was a hoax, but they messaged again saying it was genuine and asking if we wanted to get on a video call. The chairperson Samantha Jones-Smith got on a call with them and got the ball rolling."
La Liga then sent kit designs, asking if there was anything Llanfairpwll wanted on the shirt.
At the club's request, the new kit continues to feature the name 'Romeo' - a tribute to former player Henry Ayabowei - which has been on the sleeve of Llanfairpwll's shirt since he sadly died in 2017.
Danny says the partnership with La Liga will be a huge boost to the club and the community, claiming it's the biggest news in Welsh football since Hollywood actors Ryan Reynolds and Rob McElhenney bought Wrexham FC nearly three years ago.
"Any publicity is good publicity, but this is out of this world," he said. "Something like this has never happened even to a tier one team in Wales. The only thing that's bigger that's happened in football in North Wales recently is obviously what happened at Wrexham.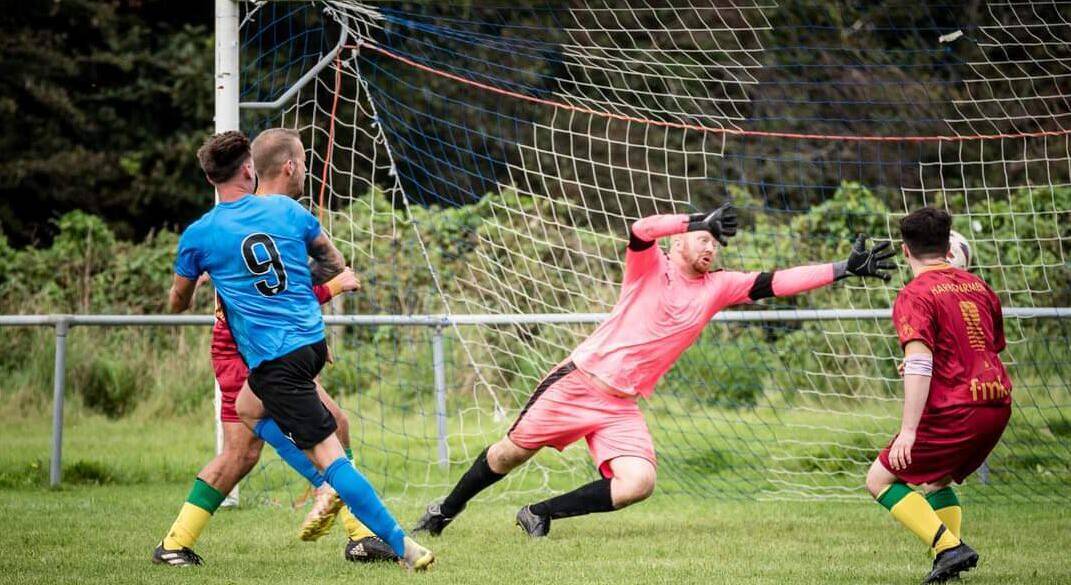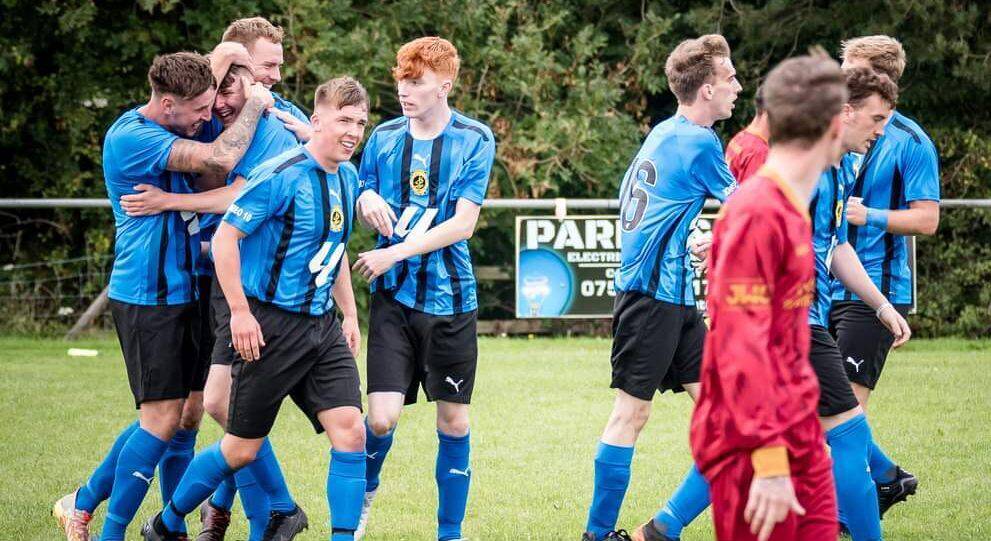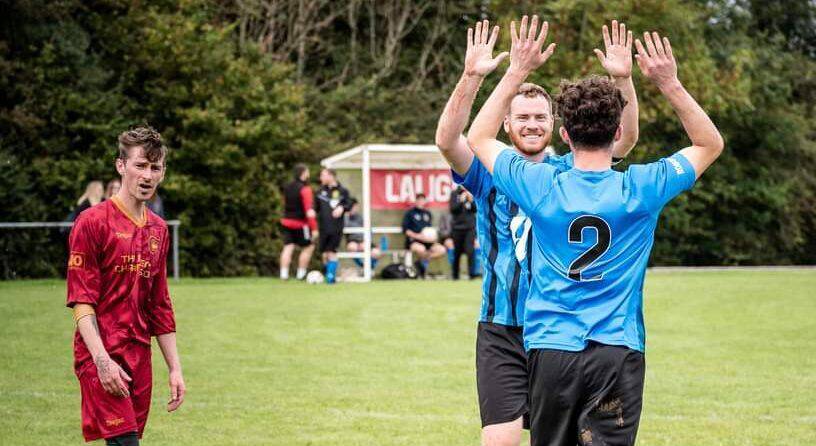 "It's definitely extra inspiration for us, but it's inspiration for the teams coming to visit us as well!"
Brody agreed, saying teams would be raising their game against Llanfairpwll after the club were all over social media and television news last week.
Speaking before Saturday's game, he said: "We're all really excited to wear the kit. It's going to make the other teams bring their A-game!
"I was on holiday when it got announced in the group chat so I didn't get to take part in the promo video. But ITV came to the club to do an interview and you can see me training in the background."
Brody is studying a Certificate of Higher Education in Construction, having been recruited by Read after impressing on work experience as part of his Level 3 BTEC in Construction and the Built Environment.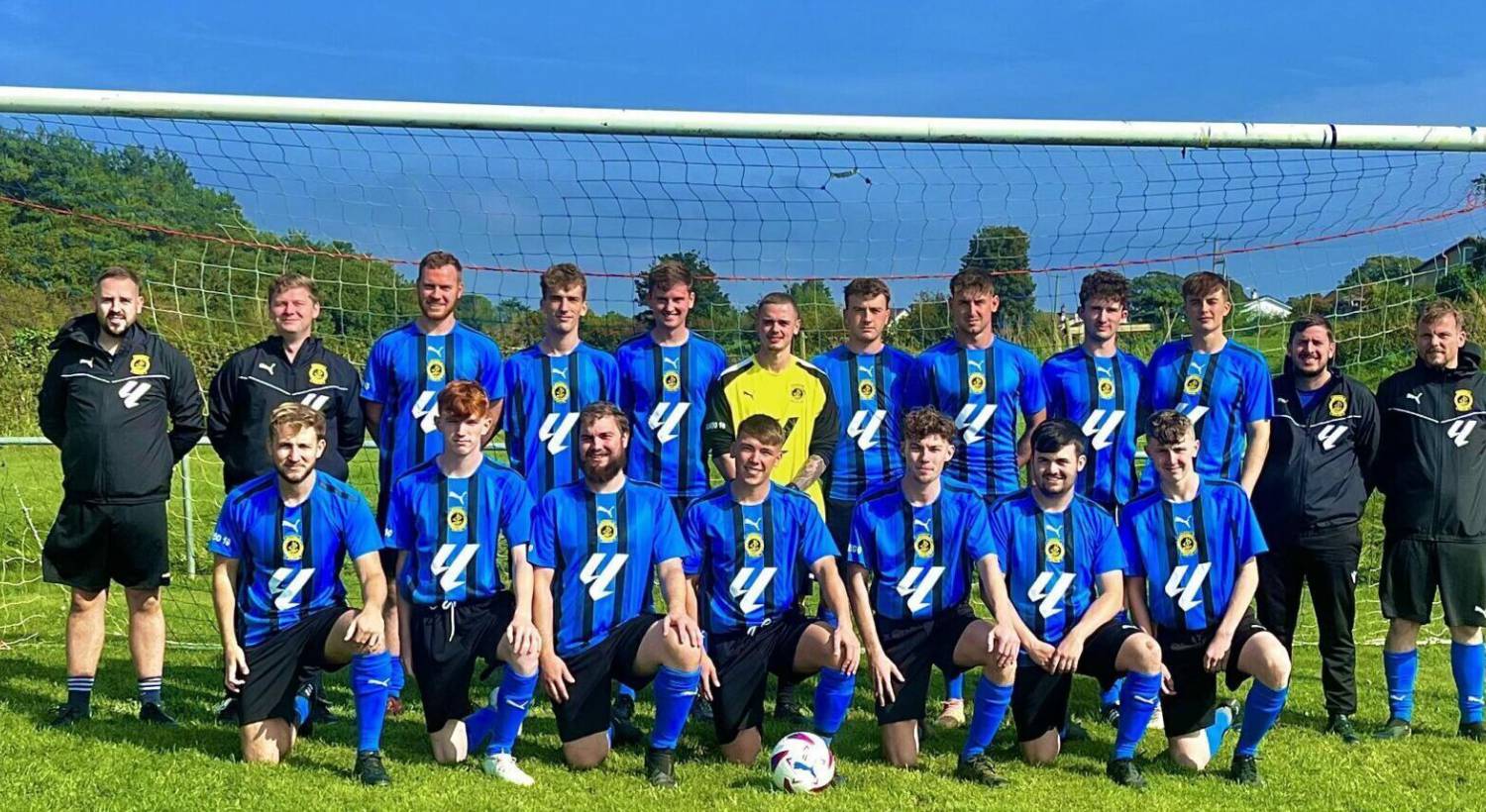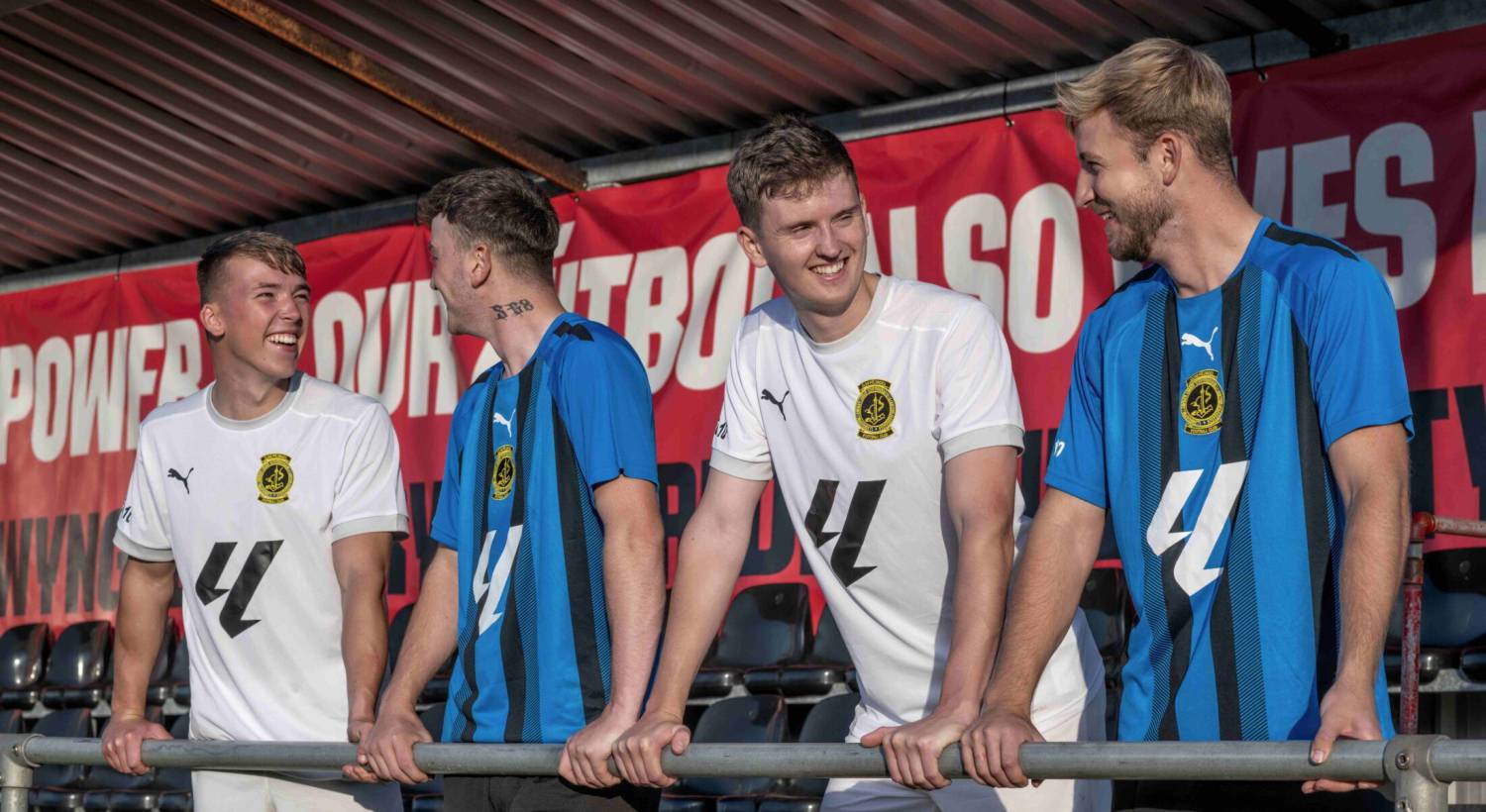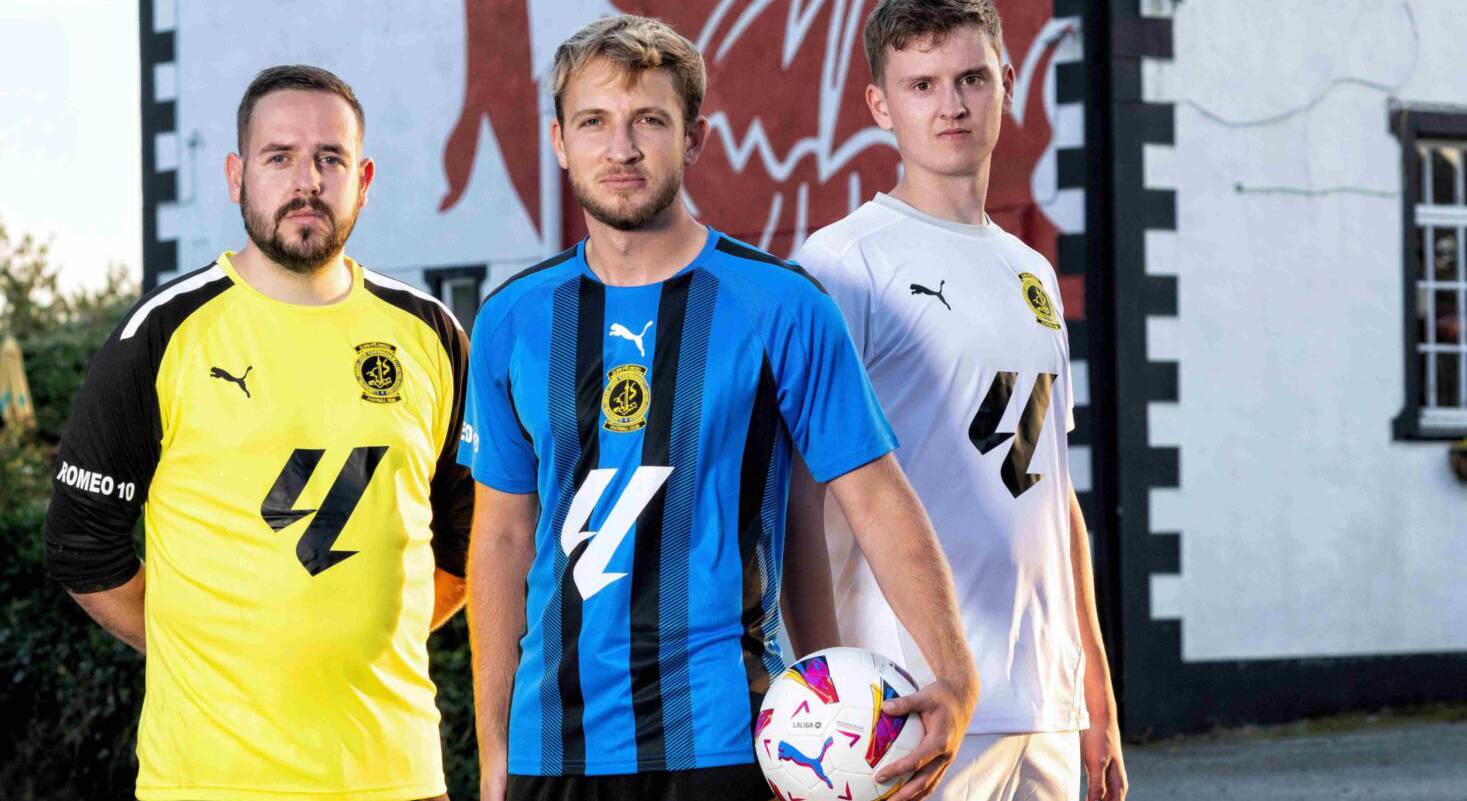 CPD Llanfairpwll will celebrate its 125th anniversary in 2024, and the club will look to mark the occasion in style through its partnership with La Liga. As part of the deal, the community was presented with a new "Welcome To Llanfairpwllgwyngyllgogerychwyrndrobwllllantysiliogogogoch" sign, with the La Liga logo replacing each of the five 'Ll's in the village's name.
Match pictures: Chris Couchman
Pagination