Army visit helps students bond
Coleg Llandrillo learners worked together to cross a 'minefield' when the Army In Wales engagement team visited the Rhos-on-Sea campus
The Army In Wales engagement team visited Coleg Llandrillo's Rhos-on-Sea campus recently to inspire learners with team-building and problem-solving activities.
Level 2 Health and Social Care learners engaged in a presentation on career opportunities within the Army, before heading onto the 3G sports pitches for a practical outdoor session.
This included crossing a 'minefield' without touching the ground, working in teams to get their whole group across using blocks and planks.
The students also completed a STEM activity building a car from a kit, worked in groups to move numbered tyres on cones, and tested their reaction times by tapping buttons as they lit up.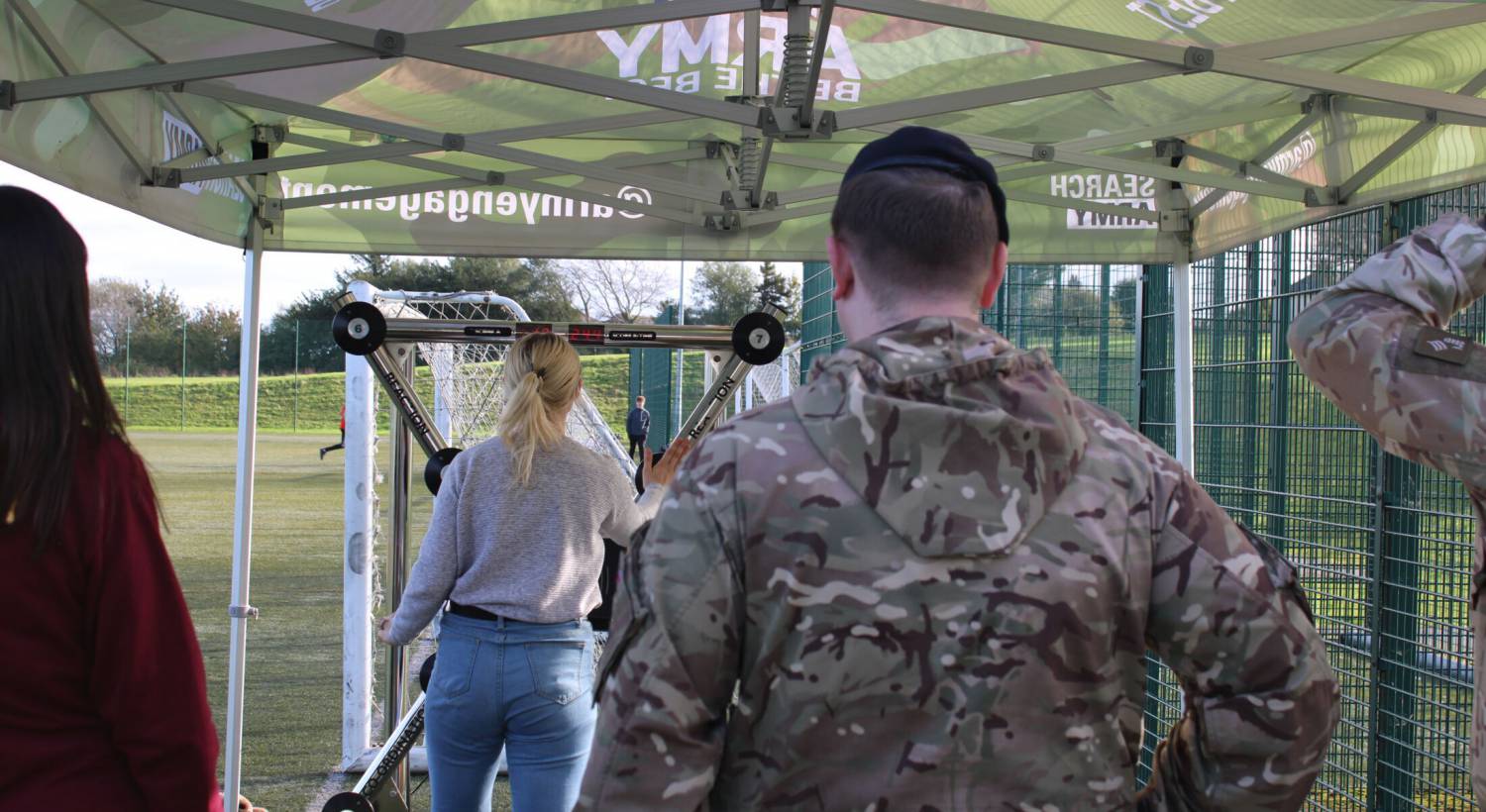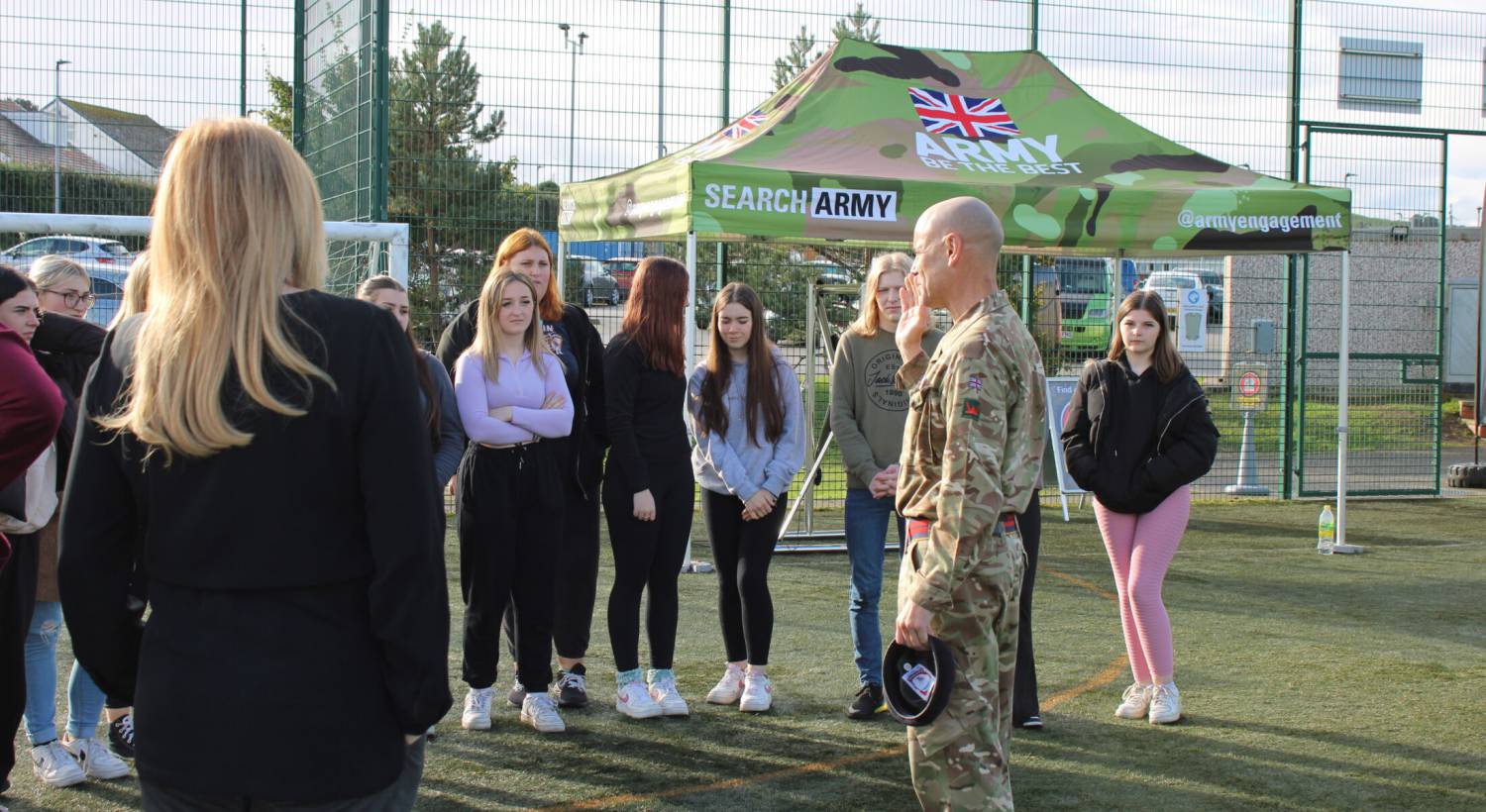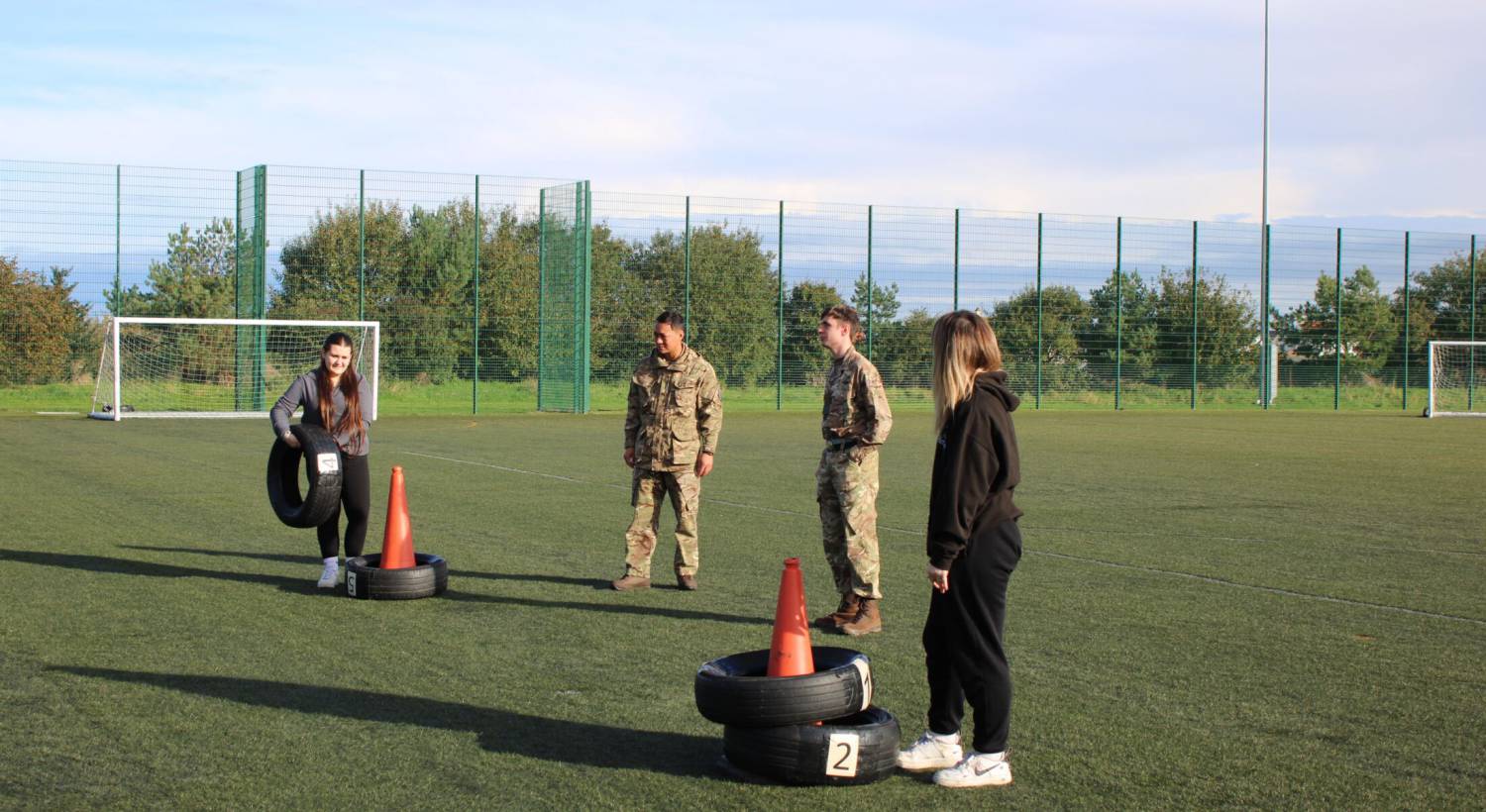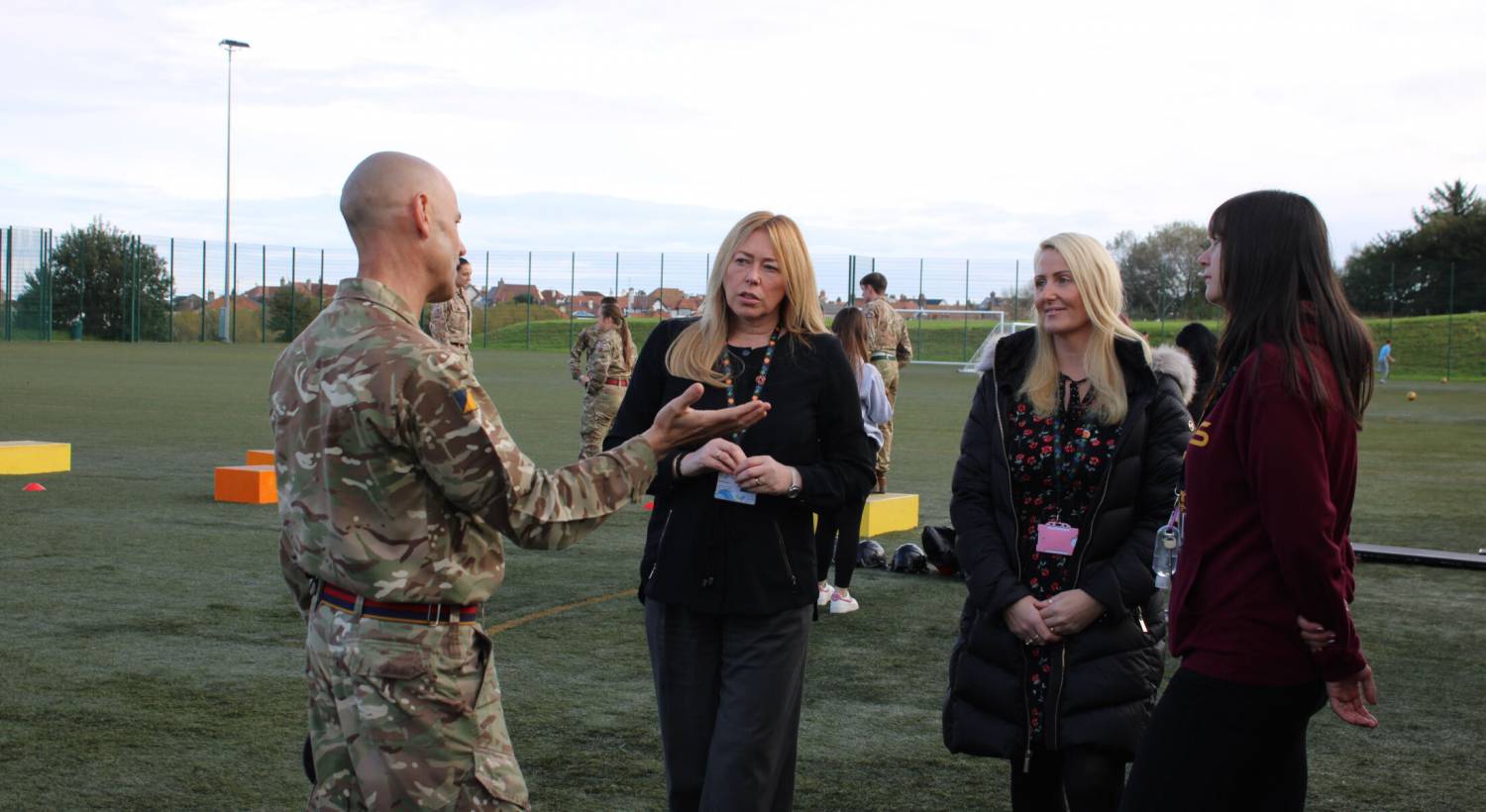 The session encouraged students to work collaboratively and bond as a team, reflecting the principles of restorative practice whereby students develop their communication skills and resilience while engaging in fun activities together.
Catherine Farmer, Programme Leader for Health, Social Care and Childcare Level 2, said: "The students were fantastic. They engaged in all activities and worked well in their teams. They ensured everyone was included and valued within their group.
"They were polite and engaged with the army personnel, giving them an insight into their course and aspirations. They were a credit to the college and themselves, and the Army staff fed back how polite all students had been.
"The sessions were an opportunity to put their knowledge of good communication skills to practice and also develop positive relationships. It was a lovely end to the first half term."
For more information about Health & Social Care courses at Grŵp Llandrillo Menai, click here. Open evenings will be held at Grŵp Llandrillo Menai's campuses during November - for more information, click here.
Pagination