The Llangefni Campus is set in a beautiful rural location on the outskirts of the town which is well serviced by public transport.
The Campus benefits from huge investment in new facilities, including the Care Studies Centre, Construction Skills Centre, the Energy Centre and the Heavy Plant Training Centre.
Facilities include the canteen, the shop, Costa Coffee café, and the library & resources centre.

State-of-the-art Sports Centre Opens at Llangefni
Grŵp Llandrillo Menai has unveiled its first Net-Zero carbon building - a brand new state-of-the-art sports centre - funded in partnership with the Welsh Government.
The centre, built by North Wales company Read Construction on time and to budget, includes a brand new sports hall, large gym and studio, changing facilities, 7 classrooms, laboratories and staff rooms.
Campus location
Penmynydd Road
Llangefni
LL77 7HY


01248 383 348
Additional information about how to reach the campus
If you're coming to the Llangefni campus from junction 6 of the A55 and using Google Maps Satnav, you will need to ignore the directions it gives you when you get to the roundabout with the large stone feature and the sign "Parc Bryn Cefni" on it (see the below Picture). On arriving at this roundabout (roundabout 1) you will need to follow the directions below:
Go straight ahead at the roundabout in the Picture below, and at the next 3 roundabouts (4 in total)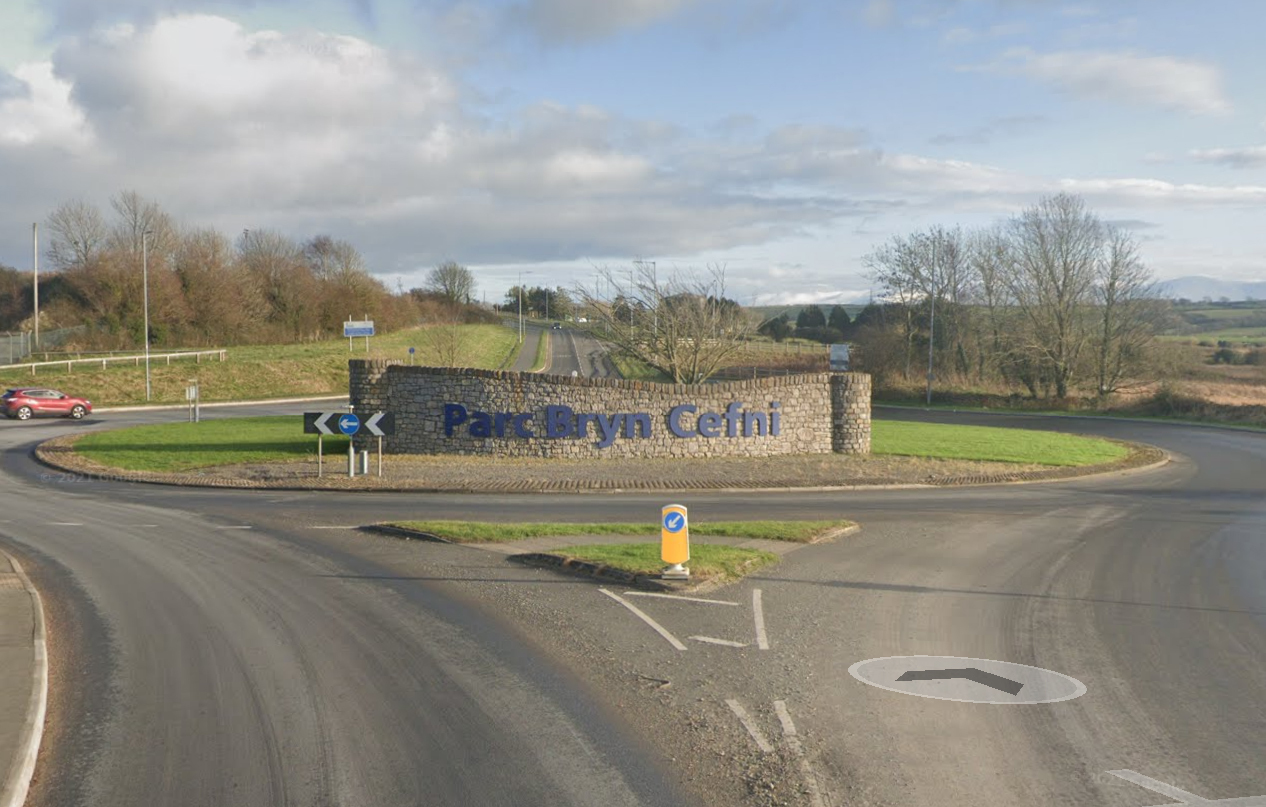 During term time (when classes are running)
You need to go left at the 5th roundabout, then right through the green gates into the large car park. This car park is closed during the holidays. The "What 3 Words" address for this car park is: lemmings.debate.compiler
During the holidays (Easter, Half-term, Summer)
You need to go straight ahead at the 5th roundabout and left at the 6th roundabout. The "What 3 Words" address for this car park is: trend.testy.resettle
If you are going to CIST
After you have taken the left turn at the 6th roundabout, instead of following the road to the right, you need to go straight ahead where the CIST sign points you to. The "What 3 Words" address for this car park is: ordinary.qualifier.magnum