Sgiliaith
Our aim is to offer practical advice on good practice, staff training and resource, to enhance learners' bilingual skills and experiences.
The provision offered includes a variety of professional development opportunities for practitioners in different roles and on different levels in the post-14 education sector.
We play a supportive role as colleges implement various action plans and strategies around bilingualism in response to Government and other organisational steers. We assist the colleges' senior managers as they consider the next stage of positive development. As a result we also offer professional training in bilingual teaching and embedding the Welsh language to the colleges' staff. This development means that more staff will be able to offer a bilingual education to their learners.
The Welsh-medium video conference provision complements Sgiliaith's core mission in that it combines the principle of extending curriculum provision in Welsh or bilingually through the medium of Welsh and English with innovative delivery. Video conferencing provision from Coleg Meirion-Dwyfor to external schools and colleges was launched with CIF project funding in 2006. We have staff working from Pwllheli and Dolgellau.
Sgiliaith Courses - National Staff Development Scheme
The purpose of Sgiliaith's National Staff Development Programme is to support practitioners to offer Welsh medium and bilingual provision to both learners and apprentices.
Sgiliaith's development opportunities are suitable for everyone working in the sector, regardless of Welsh language skills or previous experience.
Sgiliaith's Staff Development Training Programme offers a range of development opportunities to support the progression of practitioners' bilingual skills, whilst Sgiliaith's Staff Mentoring Programme offers support to practitioners in real learning situations to embed Welsh/bilingualism in the classroom or workplace.
The development opportunities are delivered by Sgiliaith on behalf of the Coleg Cymraeg Cenedlaethol following the expansion of their role to include the Further Education and Apprenticeships sectors and a new national strategy launched in 2019. The provision is funded for practitioners in the Further Education and Apprenticeships sector.
Further details of Sgiliaith's development and mentoring opportunities can be seen below.

Resources: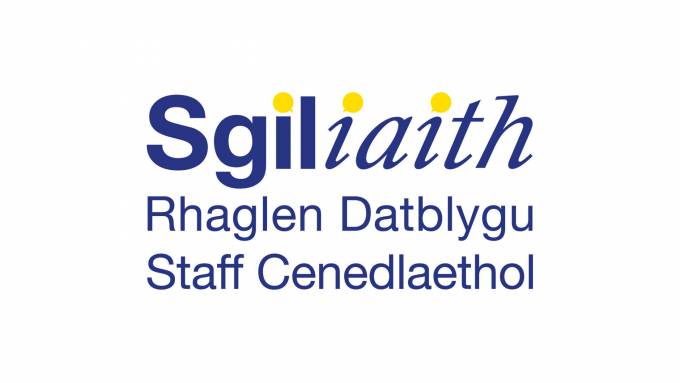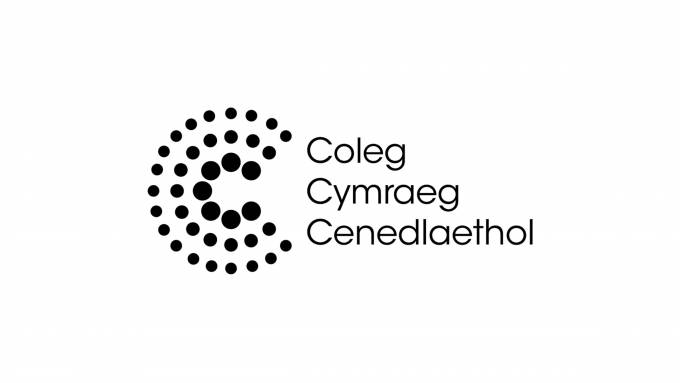 Dysgu o bell
Mae'r ddarpariaeth fideo-gynadledda cyfrwng Cymraeg yn ategu prif genhadaeth Sgiliaith, gan gyfuno'r egwyddor o ehangu'r ddarpariaeth gwricwlaidd a gynigir yn Gymraeg neu'n ddwyieithog, yn y Gymraeg a'r Saesneg, gyda dulliau addysgu arloesol.
Beth am fanteisio ar gyfle gwych i ehangu cwricwlwm Lefel A eich ysgol neu goleg drwy gynnig darpariaeth arloesol sydd wedi derbyn gwobr gan Gymdeithas y Colegau? Hoffech chi ddefnyddio'r dechnoleg ddiweddaraf i gynnig pynciau fel Y Gyfraith, Gwleidyddiaeth, Seicoleg neu Gymdeithaseg i fyfyrwyr eich chweched dosbarth? Defnyddiwn gyswllt fideo sydd ag opsiynau hyblyg fel Chrome Box neu Skype i sicrhau bod y dechnoleg yn addas ar eich cyfer.

Mae Coleg Meirion-Dwyfor a Sgiliaith yn falch iawn eu bod wedi ennill Gwobr Beacon, a noddwyd gan Jisc ac a ddyfarnwyd gan Gymdeithas y Colegau, am y Defnydd Gorau o Dechnoleg ym maes Addysg Bellach. Dyfarnwyd y wobr iddynt am eu Platfform Dysgu ac Addysgu Lefel A cyfrwng Cymraeg a dwyieithog yn ystod 2013-14. Mae hon yn wobr a gydnabyddir ledled y Deyrnas Unedig ac fe'i dyfernir i sefydliad sydd wedi defnyddio technoleg i gael effaith sylweddol ar y dysgu, gan gyflwyno'r cwricwlwm yn fwy effeithiol drwy gyfrwng dulliau addysgu arloesol.

Y Cynnig
Cynigir y ddarpariaeth am £738.32 y pen, ar yr amod bod rhwng 10 a 12 myfyriwr yn y grŵp, gydag opsiwn aml-gyswllt (hyd at dair ysgol neu goleg a hyd at bum ymweliad y flwyddyn).

Rydym hefyd yn cynnig mynediad i Moodle a Google Classroom, bod yn bresennol mewn cyfarfodydd rhieni, cyfrannu at ysgrifennu adroddiadau ysgol, a chynorthwyo gyda cheisiadau UCAS.
Lefel A/AS Seicoleg
Lefel A/AS Y Gyfraith
Lefel A/AS Cymdeithaseg
Lefel A/AS Gwleidyddiaeth
Videos
Sgiliaiths' YouTube channel has useful videos (for lecturers, practitioners, managers and learners) about Welsh in the post-14 education sector, including:
Information about Sgiliaiths' courses, information about how to promote Welsh in further education institutions, and videos about the advantages of Welsh in the workplace.
Contact details:
Coleg Meirion-Dwyfor,
Penrallt,
Pwllheli,
Gwynedd,
LL53 5EB
01758 704613
sgiliaith@gllm.ac.uk
Find us on Social Media: